Kery from @5HUKDaily gives you all the goss from Fifth Harmony's first amazing show from the 'Reflection' tour!
As we know Fifth Harmony started their 'Reflection' tour out in San Francisco (still no word if it'll come to the UK) but no worries thanks to the power of the internet people can upload videos, though it'll be rough watching it through a screen we can only imagine that we are there in person. There is much more production on this tour, — well duh of course since it's their first big headline tour. They've got amped up choreo, some lights in the back that look like those lights you see at photoshoots or the ones you'd see if you were getting your school photo done, but they were colorful and made the stage look W.O.W. That's one word we can use about the show, is WOW.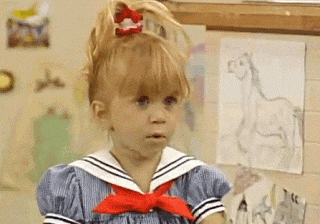 Gotta say that after seeing it on YouTube, we wish it was coming to the UK! The girls have Mahogany Lox, Jasmine V, and Jacob Whitesides opening for them
Mahogany being the DJ getting the crowd pumped up with jams, Jasmine V getting the crowd also hyped, but gotta say her dancing is WOWZA!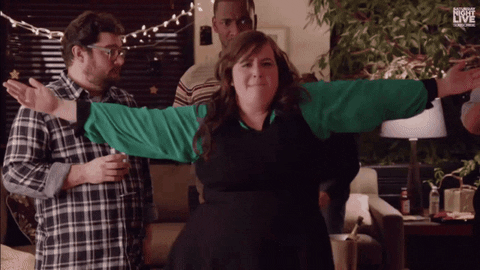 I'd love to see her in person. And last but not least Jacob, who is on before the girls, he's got a soothing voice and get's the crowd ready for the girls.
The girls obviously start off with 'Reflection' positioned behind a white sheet which falls to reveal them standing there in some pretty epic outfits that represent their styles, and show them as a group, though most of us have seen 'Reflection' live since they performed it on the Austin Mahone tour, but they've amped it up and have mirrors! Yes mirrors, for the 'Mirror Mirror on the wall, should I even return his call' part, very clever girls, very clever. Overall it's nothing we've not seen apart from the new mirrors, and lightening.
The girls then transition into 'Going Nowhere', the lights go down after 'Reflection', the girls walk down the steps along to a beat and starting off going nowhere with those long lived claps they do, nothing we've not seen same choreo as they did on the Austin tour, but not to forget their vocals smashing the song and those notes Lauren did, damn. Then they end and speak to the crowd, getting the crowd pumped up for the next song.
Now back onto the top of the steps and starting throwing it back to 'Miss Movin On'. Oh how we've missed hearing 'Miss Movin On' live, deffo the highlight of their career as it being their first single! The lights in the back starting off low as Camila and Lauren sing their parts before going into the chorus and smashing it as the lights change colour to match the vibe of the song before the girls walk back down the steps onto the stage and Ally, Dinah and Normani start singing their parts, mostly thing's we've seen before.
Second single from the album 'Sledgehammer'. Those note changes Camila does are to die for, the choreo still the same as we've seen them do on The Today Show, and The Ellen Show, but they make sure to use those steps during songs, good that they're making use of them.
Throw it back once more to 'Better Together', their EP title, this song has been changed during the solo parts, the chorus beats are still the same, it's just been a bit more amped up to match their sound and we gotta say that we LOVE it. So good, so good. Their choreo for this song hasn't really been changed, their vocals though, they smashed this song back in the day, and they are still smashing it now.
Ah finally the girls start to perform a new song off of the album 'Suga Mama'! This song includes chairs much like 'BO$$' (includes them jumping onto the chair, oh dear Camila stay safe!) but this choreo, is just heart eyes, so sexy, and so it's just too much to even think about. Their vocals on this track live are so amazing, it was one we were excited to hear them sing live, the song has a very late 90s early 00s vibe to it.
Another NEW track from the album 'Worth It', if you watched the big morning BUZZ you've seen them perform this epic song, with the killer choreo. During Kid Inks part of the song the girls get their Beyoncé on, yup they do what Bey did on the Superbowl Half time, which 5H KILLED! They didn't give Bey a run for her money, but gave it justice. Everything for this song just worked well, their booty shaking, and dancing were just SPOT on.
Costume change! And slowed things down throwing it back once again to their debut EP and performed 'Who Are You'. Not much except amazing vocals from all the girls, killing the song as always, showing just how talented they are.
We need a breather… grab a cup of tea and check back to part 2 soon.