It's hard to believe the that the super hot girls from Fifth Harmony have suffered heart break and have had boy trouble but it's true, the ladies are just like us.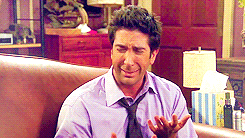 They are getting ready to release their debut album 'Reflection' and have been chatting to the handsome Ryan Seacrest about how the lyrics have a vulnerability, sharing that they too go throw heartbreak and boys.
We are very excited for the album, the girls also expressed the contrast in the record, showing all their different tastes in music.
Listen to the girls new single 'Worth It' below, it's bloody good.