From the infamous Louis vs. Zayn and Zayn vs. Naughty Boy Twitter fights, it's obvious that tweets can sometimes cause serious problems. In the cases of these two, friendships and fandoms were tested for their loyalty. However, an even more serious problem arises when it comes to Donald Trump's Twitter. Never in the history of the modern-day U.S. presidents has anyone taken to social media quite like Donald Trump, and it's proven to potentially cause some pretty big issues.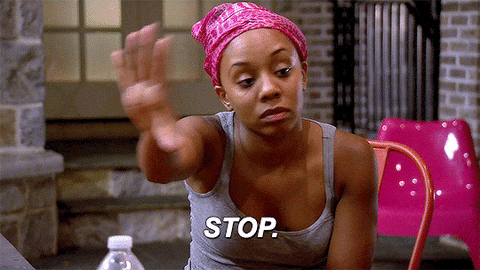 Before he was elected future president of the United States, Donald Trump already was stirring the pot on Twitter. In ridiculous posts dating back to 2012, Donald Trump tweets that President Barack Obama's birth certificate is fake and that he was actually not born in the United States (which is totally false). Trump even weighed in via Twitter on Kristen Stewart and Robert Pattison's past relationship.
Everyone knows I am right that Robert Pattinson should dump Kristen Stewart. In a couple of years, he will thank me. Be smart, Robert.

— Donald J. Trump (@realDonaldTrump) October 22, 2012
Everybody wants me to talk about Robert Pattinson and not Brian Williams—I guess people just don't care about Brian!

— Donald J. Trump (@realDonaldTrump) November 9, 2012
However, now that he is going to be president of the United States, the late night Twitter sessions need to stop. Trump has already taken to Twitter to share his thoughts on potential threats from North Korea, one of the United States' biggest threats, his lack of trust in the United States' intelligence agencies, and his negative feelings toward the United Nations. Many of these tweets are both aggressive and controversial, not to mention they can be compromising for the citizens of the United States if not interpreted properly by foreign leaders. Seriously, maybe he needs his own version of '1DHQ' who can tweet for him.
No president in the past has ever used to social media to announce important information to the citizens of the United States quite like Donald Trump. Now, world leaders and US politicians and citizens receive news from the future president all at the same time, right at their finger tips. Limiting diplomacy and international relations 140 characters (plus gifs, photos, and videos), is a pretty wild concept that requires precise word choice, and we don't think it's really appropriate to add emojis anywhere.
Basically, @DonaldTrump needs to #stop with the tweets before he gets officially sworn in on 20th January, because who knows what he'll say next. It's quite literally just as unpredictable as Ed Sheeran dropping two new singles in one day.