HERE WE ARE!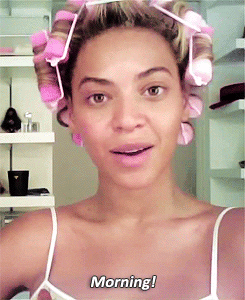 A few weeks ago we asked you to try an amazing new skin care range, 'Clear Start'.
You washed, cuddled and moisturize your skin and here's your review!
Name – Hannah Cherry
Age – 22
Favourite song at the moment –
London Grammar, Nightcall
Describe your skin before you started?
Spotty & dry

Did you notice any changes or benefits?
Less spots and blemishes and skin feels smoother
What was the best part of the kit?
Foam Wash & All-over Toner Spray
Was there anything you didn't like?
Only the smell of the Matt Moisturizer
How much did you use?
About a third of all 5 products in two weeks (used twice a day)
Would it last a long time?
Yes it would last longer then you would need for one breakout, you could use it for a few weeks, take a break and then pick it up again when you need.
The whole kit of 5 products costs £23. Good value?
Yes good value, I was expecting around £25-£30.
Did you tell a friend?
Yes I told several friends and colleagues about it
Would you buy again and continue using the range?
Yes I would as I'm still prone to spots and it helps my dry skin.
Like what you see? Use the code MAXPOP at the checkout to receive a FREE Clear Start bag when you purchase a Clear Start™ Breakout Clearing skin kit from Dermalogica.
For more MP! exclusive offers and codes, click here.
Click here for more information on Clear Start and to grab your own, keep those spots at bay.