Move aside Professor X! Allie X is our new favourite person with the 24th letter of the alphabet as their last name.
The Canadian-born pop star released her debut single, the ridiculously catchy 'Catch', in 2014 and her first EP 'COLLXTION I' in early 2015.
She is one of the brightest new stars in the world of pop and we couldn't wait to see what she has in store for us all in the near future so we hunted her down to hear all about her plan for complete and utter world domination:
Hi Allie X! The 'X' in your name stands for the unknown variable in algebra. Does this mean that you're a Maths wizkid? And, if so, can you do our Maths homework for us?
I am actually terrible at anything that involves logic: Maths, Science, standardized tests etc..
When you released your official debut single 'Catch' in 2014, Katy Perry made a comment about it on her Twitter page calling it a "spring jam". What did that feel like to have Katy's support and how much do you think it contributed to the song's success in the Canadian charts?
I felt very flattered.  It gave radio promoters and labels an extra push at that time, though the song was already fine on Canadian radio.
One of Allie X's trademarks is that she uses spinning GIFs in her music videos so we wanted to know what it was all about.
What inspired you to use spinning GIFs in your music videos? What's the artistic statement behind it?
It represents my earliest experience #FeelingX.  I used to spin and look at my hands as a child 'til I became very dizzy and would fall to the floor.  Suspended with my eyes closed, the floor felt like it kept spinning.  It's still one of my favorite feelings.
You previously said that your debut EP 'COLLXTION I' is intended to be the first of at least five 'COLLXTIONS'. That's a big commitment in the fast moving world of pop. What if you get bored half way through and decide to make a Britney covers album instead?
I never committed to five 'COLLXTIONS'.  What I did say was that I am a person on a mission to find the missing part of herself, and that I plan on making music as Allie X until I do.
You can help Allie X create her next EP 'COLLXTION II'
by following her '?NSOLVED' playlist on Spotify. She'll be posting finished songs, demos, memos for your feedback. How cool is that!
You once described your songs as "borderline theatrical Disney". Which Disney character would you say you're most like?
Ariel from 'The Little Mermaid'.  Always been obsessed.
Let's hope Allie X's understanding of how to use cutlery properly is a bit better than Ariel's…
You moved from Toronto to L.A. in July 2013. Is that because the L.A. scene is a better environment for a budding pop star and how do you find living in such a glamorous place? Any famous neighbours?

Yeah, I guess when you live in L.A. being in close proximity to celebrities and super rich people is always a reality. Overall I like L.A. and love California, but I need to leave for periods of time to fully appreciate it.

Speaking of neighbours, you worked with Troye Sivan on his album 'Blue Neighbourhood', co-writing seven tracks, including 'Youth' and 'Talk Me Down'. Can you tell us what it was like to work with Troye Sivan? Did you ever think 'Youth' would be as big as it's been?

I had no idea 'Youth' would end up as big as it did. We were all kind of unsure about it when we wrote it 😄! It's been incredible watching Troye's success.  He is a really smart person and totally the type of person who kids should look up to.  

You also supported Troye Sivan on the U.S. leg of his tour. How did you find the experience and what is Troye's most annoying habit?
I can't think of one! He's very respectful and charming! 

Which pop star's squad would you most like to be part of and what would you bring to the group?
Umm Fifth Harmony?  J.K. I don't know 😜. I don't work well with others or choreographed dancing. 

Just give it a bit of this…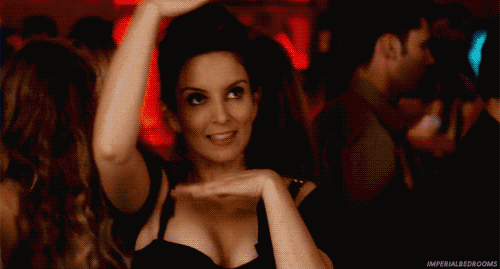 What first world problem do you suffer from the most?
Super picky about food. I can get bitchy at restaurants when they won't tell me how something is prepared or they put sauce on it when I asked for no sauce 😄

As a Canadian, if you had to rescue either a jar of maple syrup or poutine from a burning building which would you choose and how much would it break your heart to let the other one burn?
Love maple syrup… I don't eat any sugar any more, but I'd still save it over poutine.
If only we had your restraint…
Thanks for chatting to us Allie X! Tweet us @maximumpop if you need to catch your breath after that overdose of Allie X goodness.
Allie X will be supporting Take That at Barclaycard presents British Summer Time festival in Hyde Park, London on Saturday 9th July. Get tickets here.