Britain is home to some of the biggest stars on the planet: One Direction, Ed Sheeran, Adele, Jessie J,  just to name a few. However, regardless of the obvious world-class talent born right here in the UK, it might be in your best interests (trust us) to shift your focus southwards to check out one of Spain's rising stars.
Abraham Mateo – 16 year old singer-song writer from Cadiz in Spain – is definitely worth keeping an eye on, and if you're still not totally sure who this adorable teen is, here's a few reasons that might convince you to love him just as much as we do.
7. It's hard not to find his accent extremely attractive.
We're not 100% sure what he's saying, but it just sounds good.
Haha, just kidding, we're not that shallow. Here's Abraham Mateo being asked a bunch of questions about gadgets and social media – apparently he spends 4/5 hours on the internet a day, and he loves all the many, many tweets he receives from fans. Aww, cute!
Try do a bit of translation, or just listen to his hella rad accent.
6. He's not too shabby live either
5. He started performing when he was just 10 – and he is way too cute. 
Please excuse the dodgy background dancers' outfits (who thought those were a good idea?) and concentrate on Abraham's adorable baby face.
4. His covers of big English artists
As strange as it is to hear him singing in English, you can't deny he knows how to create a cracking cover.
3. His music video for 'Lanzalo' raising awareness of the children in conflict in Syria in March.
We love celebrities who use their fame for good. Here, Abraham sings about wanting a better world, without soldiers firing in their trenches, and without prejudice and racism, proving he's got a heart as well as a voice.
2. He has a new album coming out in November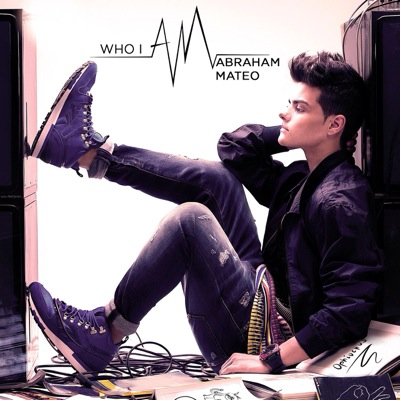 16 tracks, under a tenner – you know you need some Euro-culture in your iPod.
1. These very curious teaser trailers he's been releasing of his newest single 'All The Girls'
Not only do these videos look pretty cool, and we're more than just wondering about the possibility of psychic powers at the end of teaser 2, but this song has a chill beat and dark vibe we want more of.
So there you have it, 7 reasons on why you really should be slowly falling for Abraham Mateo: convinced you yet? Let us know what you think of this adorable teenage Spaniard.