When Zoella's eight book club picks were announced we were thrilled, and we know you were too! Eight super fab books on topics ranging from mental health to fame, fantasy, and friendship – what could be better?! Well, now we're in the midst of the #ZoellaBookClub we thought it would be a great idea to recommend some more books that Zoe should totally check out next.
Here are our eight picks:
'The Next Together' by Lauren James – Amy Alward's 'The Potion Diaries' blends fantasy, modern day, and romance exceptionally well, and so does Lauren James' time-travelling debut. It's heavy on the romance and totally adorable.
'The Art of Being Normal' by Lisa Williamson – If there's one thing missing from Zoella's original book club picks it's the lack of LGBTQA+ books and we think 'The Art of Being Normal' would be a perfect shout to fill the void. Funny and heartfelt!
'Under Rose-Tainted Skies' by Louise Gornall – Nora's agoraphobia stops her from being able to leave the house and we just can't help but draw similarities to Maddy's bubble baby syndrome in Nicola Yoon's 'Everything, Everything', which prevents her from stepping foot outside too. Louise Gornall's yet-to-be-released July debut is just as emotional, just as romantic, and just as utterly beautiful.
'Carry On' by Rainbow Rowell – Zoe enjoyed 'Fangirl' enough to celebrate it in her first book club, so we reckon she would totes love 'Carry On' too, the sort-of spin-off which delves into the magical lives of Simon and Baz.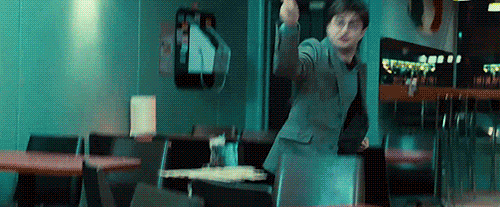 'Not If I See You First' by Eric Lindstrom – Focusing on friendship and forgiveness, 'Not If I See You First' explores the emotional difficulties of being blind. Introspective with cutting humour, you'd be hard pressed to find somebody out there who wouldn't love this book.
'One' by Sarah Crossan – We'd be surprised if Zoe hasn't already read this Carnegie award-winning book by Sarah Crossan, especially since we can't get enough of it. It's everywhere right now – and for good reason!
'Am I Normal Yet?' by Holly Bourne – Holly Bourne is exploding across the YA scene with her incredible Spinster trilogy, all about feminism and friendship. We know that's enough alone to entice Zoe in, but she also loves books about mental health issues so we'd bet this is right up her street!
'Love Song' by Sophia Bennett – Since Zoe adored fellow-Youtuber Giovanna Fletcher's debut 'Billy & Me' we just know she'd enjoy 'Love Song' by Sophia Bennett too. Move over One Direction, The Point are about to capture her heart!
What do you think of our eight picks? Think you could recommend something else to Zoella? Let us know @maximumpopbooks!