Our girl Selena is being dragged for this hot new pic that's been uploaded to Instagram and we are not okay with the reason why. A photographer, Mert Alas, posted a snap of her slaying in nothing but a towel and thong and, as ever, Selena looks fire – but not everyone is happy.
While many fans of hers were supportive of her body confidence and self-love, some others were not so happy with her hypocritical stance on baring all online.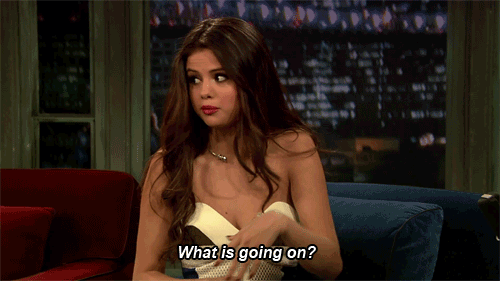 Throwback to her acceptance speech for Best Female Artist at the America Music Awards:
"I don't want to see your bodies on Instagram. I want to see what's in here."
---
QUIZ: Are these Selena Gomez or Adam Lambert lyrics?
Selena Gomez reveals why she never washes her hair and we couldn't relate more
---
Of course, some fans are more than a little annoyed at how hypocritical this quote from Selena is:
https://twitter.com/iriismontes/status/819600323362820097?ref_src=twsrc%5Etfw
i'm a little disappointed in @selenagomez
she said at the AMA's "i don't want to see your body's on instagram" and now her butt is on insta

— ag (@arianaqxande) January 13, 2017
I thought @selenagomez didn't want to see naked bodies on insta……hypocrite pic.twitter.com/1Vtn7lYpyt

— Forslaytion (@Forslaytion) January 12, 2017
Hypocritical or not, it doesn't mean it's okay to slut shame. No matter how much of their body someone bares online, it doesn't give anyone – fan or not – the right to shame them. The body is not inherently sexual; we should love and celebrate our beauty.
Besides, some fans have been quick to point out that all Selena was saying at the AMAs is that we should be doing things for ourselves not for the validation of anyone else.
@surfbortx @R1LKHAN . pic.twitter.com/jiDD7XCbnB

— ➖ (@dailyozdemir) January 12, 2017
4. Selena literally meant… (With experience of being bodyshamed) that you body imagine doesn't matter on instagram. Your heart is more.

— ㅤㅤㅤ (@selenasmodel) January 12, 2017
Love your body and want to show it off to the world? Perfect. Do it. Would you rather post cute dog pictures and no make-up selfies instead? We're so here for that too, and so is Selena.
Should she really be facing this amount of backlash for a harmless photo posted to a photographer friend's Insta? Bit of an over-reaction if we do say so.
https://twitter.com/_gomezswag/status/819521935377920000?ref_src=twsrc%5Etfw
What are your thoughts on all this drama? Can Selena ever win? Let us know in the comments below.