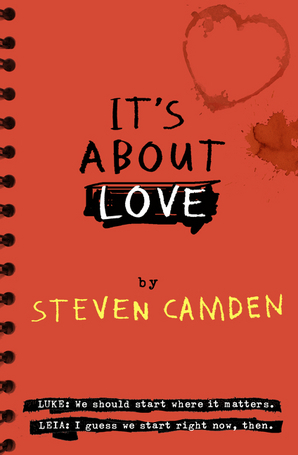 Love books? Love movies? Love books about movies? Well, then this might be the novel for you.
Steven Camden, one of the UK's biggest spoken word artists, hit the YA scene in a big way in 2014 with his debut novel, 'Tape'.
Now, Steven's got a new book coming out called 'It's About Love', although the story is a little trickier than the title may have you believe
"Real life is messier than the movies. A bold, thought-provoking novel from the exceptionally talented, Steven Camden.
He's Luke. She's Leia.
Just like in Star Wars. Just like they're made for each other. Same film studies course, different backgrounds, different ends of town.
Only this isn't a film. This is real life. This is where monsters from the past come back to take revenge. This is where you are sometimes the monster. And where the things we build to protect us, can end up doing the most harm…"
If this book sounds like something you would devour in a single sitting before forcing upon all of your family and friends, then by all means sign up to be in the running to receive a copy for review by YOU from us here at MP!.
Happy reading.