You may have heard a sneak preview on Little Mix's Snapchat of 'You Gotta Not' the other day and it sounded ah-mazing. The girls have now released the full track and it's even better than we could've imagined.  And we thought 'Shout Out to My Ex' couldn't be beaten! We didn't think it would be possible to be this excited about an album…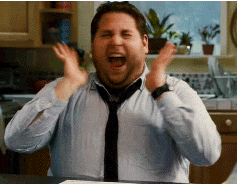 'You Gotta Not' is super catchy, fun and sassy too. It was written by pop queen Meghan Trainor, along with Ross Golan and Johan Carlsson, who have both worked with One Direction.  Again, fans are speculating that it's about Zayn, but nothing's been confirmed. In the meantime, take our quiz to find out how well you know the words to 'You Gotta Not'.
How did  you do?  Let us know in the comments below! 'Glory Days' will be released on Friday 18th November.