Missed out on YALC this summer? Not to worry, we've got you covered. Over the insanely busy weekend MP!'s very own Luke Franks sat down with a whole bunch of our fave authors to chat all things bookish, favourite moments from the weekend and even play some super silly, hilarious games.
Here's everything we filmed from YALC 2016:
Don't have time to watch them all? We've picked out 11 amazing things from these vids that are too awesome to miss out on:
1. Holly Smale's 'Geek Girl' series is being renamed… WHAT?!
Don't get too worried but Non Pratt has a hilarious new name for the series that we think would work super well: "The thoughtful phone user".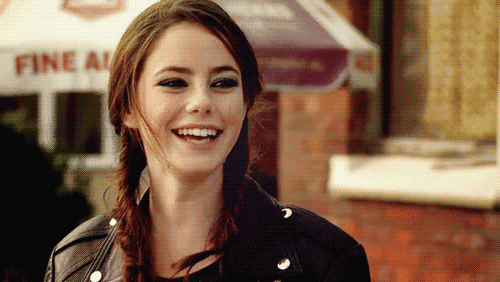 Confused? Watch here.
2. Wait… did Maggie Stiefvater go cycling at YALC?
We're a bit confused too but it seems like Maggie's got a bit of an obsession with 'The Raven CYCLE' and cyclists in general.
And here we were thinking she was all about those sexy old cars. Watch here.
3. Laure Eve has us LOLing so hard
We were in hysterics after watching this epic fail of a whisper challenge between 'The Graces' author and Luke Franks.
"I literally have no idea what you're saying" – Watch here!
4. Juno Dawson spilt the secret about what happens to authors at YALC
Turns out they happy, prim and proper authors you see in the spotlight have actually been hovelled away in secret dark cupboards, unable to see sunlight for days and days… or at least that's what happens according to Juno Dawson.
Jury's still out on whether we believe her. Hm, what do you think? Watch here and let us know in the comments.
5. Derek Landy got a little bit angry whilst reading from his Demon Road series.
We don't blame him. We were asking for it (Watch here).
6. Darren Shan revealed just how much he writes a day
And now we're kind of in awe of him tbh *bows down before him*. Seriously, this is beyond NaNo stress levels. How does he do it?!
Find out how much he's writing on a day to day basis here.
7. Claire Hennessy gets deep about why she won't cosplay
With Halloween right around the corner, cosplaying is the thing of right now. Who wouldn't be onboard with it?
Well, Claire Hennessy, author of 'Nothing Tastes as Good' has some pretty #deep reasoning about why she's not a fan. Watch here to find out more.
8. Chris Russell's fictional band 'Fire&Lights' are actually the Teenage Mutant Ninja Turtles IRL
Watch here and see if you can you guess who is who.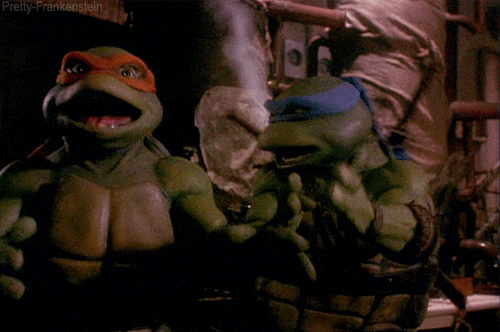 9. Holly Bourne showed off her B-grade in Art
Holly Bourne might be our feminist hero but is she about to become a stellar artiste too? You can bet her B-grade might not have paid off quite as well as she hoped when we asked her to draw the cover of 'What's A Girl Gotta Do?' blindfolded.
Watch here and let us know how you think she did.
10. Lucy Ivison, Tom Ellen and Catherine Doyle teamed up to create the next YA bestseller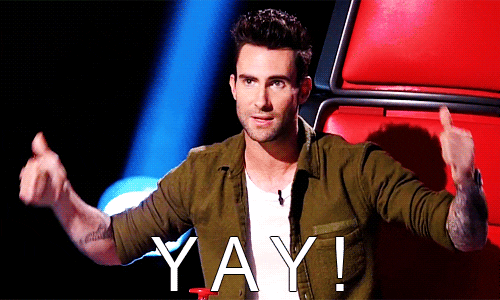 We'd pick this one up in a heartbeat tbh but what do you reckon of their kooky story? Watch here to find out what it's all about.
11. Annabel Pitcher revealed the crazy lengths she went to with her book research
Watch here to find out what she did, just like the main gal in 'Silence is Goldfish'. Annabel must be pretty dedicated to the cause!
What was your fave moment from YALC? Let us know in the comments.