Recently we got the chance to put a few questions to booktuber Caitlin (of YA BookwormBlogger) and find out ALL the answers to what life is like on YouTube, how she got started, and why her viewers might ridiculously love her home library.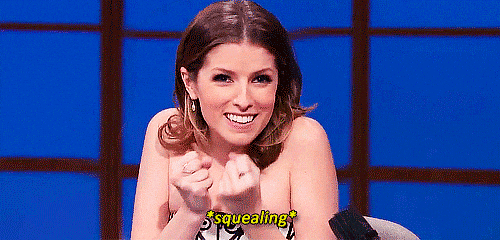 What first attracted you to booktube and made you begin posting your own videos? I initially got involved with the online book community through book blogging and through that, after two years of consistent blogging, made my way onto booktube. I was a huge fan of YouTube videos in general at that point, but when I discovered there was a community of people making videos about books, I just knew booktube was the place for me. It took me a few months to gain the courage to post my first video, but once I did there was no going back! The booktube community is filled with such passionate and kind readers—it's the perfect place on the web for any and all bookworms!
How long have you been an active member of the community? I've been on booktube since January 2014! My first video was a book haul that I impulsively filmed while both my brother and parents were out of the house. I was TERRIFIED to post my first video but the booktube community was so welcoming that those fears quickly disappeared.
What equipment do you use to film your videos? I'm currently using my Canon Rebel T4i (with the standard 18-55mm lens) to film my videos. Along with my camera, I also use a Rocketfish tripod, two softbox lights from Canadian Studio and my Blue Yeti microphone.
For anyone unfamiliar, can you describe your channel and content in only one sentence? Quirky, nineteen year-old girl posts videos about books in which she talks about fictional characters as if they're real people!
Booktube has become a massive online influencer in its own right, growing and growing each day. What sets your channel apart from the mass? Like many booktubers in the community, my goal is to be a place where people can really get excited about reading, and the way I try to do that is through good energy and humour. However, what I think my channel does really well is keep viewers on their toes. It's always been a priority of mine to put out videos like my "Most Anticipated 2016 Summer Releases" and "My Reading Routine" that are creative in terms of content and the ways in which the content is presented.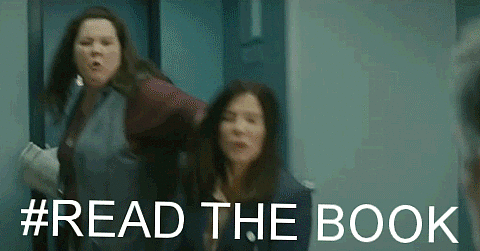 Your February 2014 bookshelf/library tour video is one of your most popular. Can you tell us about what went into making it and what it's reception from your viewers was like? My 2014 Bookself/Library Tour was the second video I posted on my channel and no one is more surprised than me to see it still remain my top video over two years later! It took me a few hours to film this video because I had to constantly move my tripod and refocus my camera so I could get a shot of every single book on my shelves. Bookshelf tours are probably the most popular videos on booktube so I wasn't shocked to see such a good response, but I definitely did not expect so many people to fall in love with my home library. It's neat. I feel like my library is even more special now because it's connected with so many readers/viewers.
Thanks so much to Caitlin for chatting to us! If you're interested in her videos you can watch them here, or tweet your own questions to her @TheYABookworm.