Rihanna, Christina Aguilera, Demi Levato, Lindsay Lohan, Amber Heard. What do all these women have in common? The sad answer is that at some point during their lives, these women were all  victims of physical and/or emotional abuse.
This may seem shocking, but they are part of the 35% of women worldwide who have experienced either physical or sexual abuse in their lifetimes. This is a sickening statistic, and it absolutely has to stop.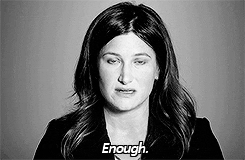 Today is the International Day for the Elimination of Violence Against Women, a day dedicated to highlighting and ending the abuse suffered by millions of women around the world daily.  One of the toughest challenges facing women everyone is the stigma attached to abuse and speaking out against it. We are terrified to speak up for fear of being blamed, labelled a tease or slut and not believed. You only have to look at the Brock Turner case, or Johnny Depp's casting in Fantastic Beasts to lose your faith in fair treatment of abuse victims.
Yet again, the YA book community is leading the way in addressing this incredibly important issue. Our amazing genre has the well deserved reputation of tackling some of the most controversial and often uncomfortable issues out there, from homophobia to mental health issues.
In the spirit of this day, we've picked out 10 of the most moving, meaningful and incredibly necessary YA novels that deal with emotional and physical abuse. From controlling relationships to abuse at the hands of a family member, these novels give voice to victims and shine a light on this issue in sensitive yet confronting ways.
Any one of these novels will give you a startling insight into the world of abuse, and open your eyes to the very real truths of what abusive relationships can look like.
Have you read any of these already? Do you have any recommendations you think everyone should read on this issue? Let us know in the comments below.
Should you be a victim of domestic abuse, either at home or elsewhere, you don't need to suffer in silence. Call the 24-hour National Domestic Violence Freephone Helpline on 0808 2000 247 or visit Refuge, a Domestic Violence charity who will be able to help.
Never miss a bookish event with our new Book Events page! You can follow all your favourite authors, get updates and see what's going on in your area!