ICYMI last week MP! met the freshest boyband in town The Tide and they were literally every single bit as adorable, cute and funny as you would imagine!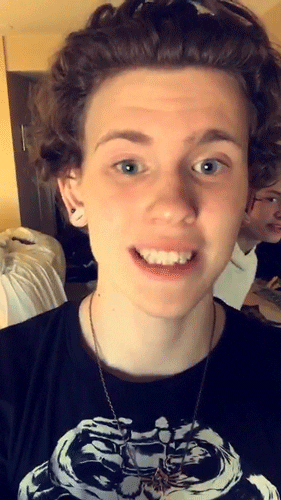 We crammed so much into the half hour interview our heads were literally spinning by the end. We managed to fit in a Q&A, 2 games, shoutouts, you name it!
---
QUIZ: We can DEFINITELY guess your age based on your favourite member of The Tide
QUIZ: How well do you know the lyrics to The Tide's 'Put the Cuffs On Me'?
---
We have to say, watching The Tide click their fingers along to some of the most popular hits from the past year was probably the highlight of our year so far. Watch the full interview and play the games along with The Tide!
And as promised, we have some exclusive prizes up for grabs. After the interview we got The Tide to fill out our fun-filled MP! Quiz Sheets and here they are in all their glory!
If you wanna win one of these babies all you have to do is follow us @maximumpop, retweet the tweet below and leave a comment as to which quiz sheet you would like. Comp closes 4th May and is open worldwide.
WIN! 1 of 4 MP! Quiz Sheets filled in by @TheTide . RT + FLW + Comment. Closes 4th May. Open Worldwide https://t.co/2pJreDhnoR pic.twitter.com/gHWRHTfwfS

— Maximum Pop! (@maximumpop) 27 April 2017
This competition is now closed. And the winners are…
@omqtristan – Drew
@cliffordftcarr – Austin
@heyangeldrew – Levi
@DeprivedDallas – Nate