The year is 2059.  Fifteen-year-old Noa Blake has passed the exam to stay in The Territory – but her childhood friend Jack has been shipped off to the disease-ridden Wetlands, a death sentence in all but name.
Noa and Raf have vowed to rescue him, but how? With an electric fence, gun towers and a police state monitoring their every move, getting into the Wetlands looks impossible, let alone getting home again.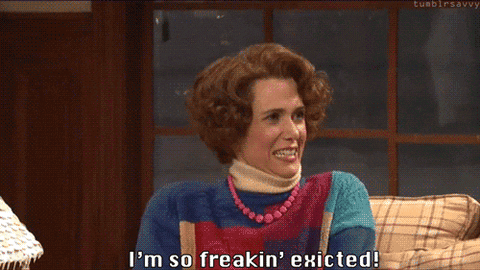 Dun dun dun.
This one has us all a-shiver with all that suspense. We just can't handle it! And that's why we're giving 10 copies of 'The Territory' by Sarah Govett away because we just KNOW you need to get started on this series ASAP.
How to enter: follow @maximumpopbooks, RT the following tweet and fill in the form below. Good luck!
This competition is now closed! Congrats to the winners @mikelucas1, @HelanVictoria, @accioshannen, @mikeysrunaway, @maja3338, @nurinkh, @ChrissieLockley, @lokisfool, @TaylorSwift3x, @livinginbooks_.
You need 'The Territory: Escape' stat so make sure you get pre-ordering so it can be at your doorstep as soon as can be!
And while you're waiting for the winner to be announced, you can check out some more of our fave suspenseful reads.
Let  us know what you love about the Territory series or why you're excited to start @maximumpopbooks.