Angels are all around us: beautiful, awe-inspiring, irresistible. We can't get enough of L.A. Weatherly's writing, from the big bad sequel to the Broken trilogy 'Darkness Follows' all the way back to her hit Angel series. For better or worse, we're completely completely obsessed.
Well – we can't have more, but here are 7 times the Angel series completed our lives.
1. The sworn enemies to lovers trope
Legit, Alex and Willow's journey from mortal enemies to loved up heroes is the best kind of love story and we gobbled it up. There's something so electric about couples that have this kind of tension keeping them apart. And when they overcome the boundaries and kiss oh boy do we swooooon.
2. Girls defying expectation
Yeah, Willow loves to tinker around with cars. And what? We love that even though she's a girl and that's not a "traditional" thing to be interested in that L.A. Weatherly has given a bit of well-needed rep to the girls who aren't full on "girly girl" 24/7. Cars aren't just a boys thing, dudes.
3. ALL the P.O.V.s
There's nothing better than getting inside the heads of ALL your fave characters. Who wants to stick to just one P.O.V. in a story when there's so many interesting stories and perspectives to tell?
4. ANGELS! ANGELS!
Just like the world of Cassie Clare, L.A. Weatherly is following in hallowed footsteps with some seriously cool angelic heritage. It's one thing to have kickass heroines, but for the supernatural to make an entrance too?? Too cool. So cool we can barely handle.
If you need to fill that Shadowhunters void in your life, the Angel series will 100% do that for you.
5. The love triangle
Some people love them, some people hate them, some people love to hate them. Love triangles are a divisive trope in YA but tbh we can't get enough of the drama and the shipping wars it's just so fun!
6. Good vs Evil
With half-angel Willow and Alex, leader of a team of Angel Killers, you know things are about to get crazy up in here. In the big ol' good vs evil war who's right? Will love conquer all?
7. THAT ENDING!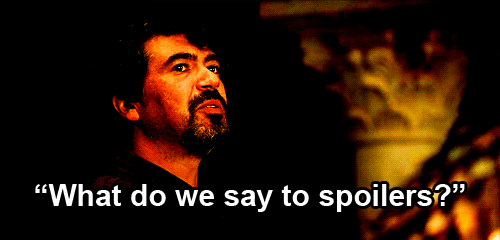 No spoilers but…. It. Was. Epic! Oh we're not getting over this one any time soon.
And since we're head over heels in love with the series we want to give you the chance  to win a set for your very self. Here's how you could be the very lucky winner of the Angel series:
Follow us @maximumpopbooks
RT the following tweet
Fill in form below
And don't forget to comment telling us what you love about the lovely lady, L.A. Weatherly herself!
This competition is now closed! Congrats to the lucky winner @Ninjamonkey1996.
So duh, of course the Angel series is pretty much our life, but so is L.A. Weatherly's new series. If you don't have a copy of 'Darkness Follows' yet seriously what are you doing?! Get on that, ASAP, because it's bigger and better (if possible) than you could ever expect.