Kim K might be pretty amazeballs but she sure isn't the only socialite on the scene, and the glitz and glam of some of our beloved YA girls certainly give the Kardashians and Hollywood starlets a run for their money.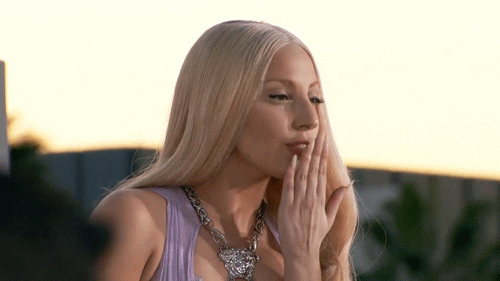 Here's 8 girls we think could totes make Kim K quiver in her sparkly diamond boots AND a fab chance to win 1 of 2 copies of one heck of a book, 'Outward Blonde'!
1. Sigrid from 'Love Song'
Rude, bossy, and just a little bit full of herself, Sigrid is a high high maintenance woman. Though we must admit, we're a little jel of who her fiancé is, and even though we might not like her as a person she's a vixen when it comes to social media, red carpet swagger and being 24/7 camera ready.
2. Princess Evelyn from 'The Potion Diaries'
She might've spent the entire first book dosed up on love potion and fawning for her own reflection but Princess Evelyn of Nova is one pretty princess who sure isn't camera shy.
Amy Alward is seriously awesome at getting the right blend between fantasy and modern reality. We love her!
3. Lysandra from 'Throne of Glass'
'Throne of Glass' is full of many badass ladies and we can't get enough of everything Sarah J Maas is up to. If Lysandra was transported to LA though, we know she'd rock it. She's got the beauty and the brains; we know she's razer sharp and could take on the vicious Hollywood rumour mill anyday.
4. Lily Ross from 'Sing'
The pop princess we can't help but adore, Lily Ross might shy away from the limelight but her candid attitude and #girlboss persona could have her take on Hollywood whenever she wanted.. After all, she's already taken on the world!
5. Harriet Manners from 'Geek Girl'
She may be part geek, part model but Harriet Manners could rock the LA scene without a doubt, and maybe spice things up around there with all her wicked facts!
Brains and beauty certainly aren't exclusive and here's proof tbh.
6. Jessie Jefferson from the 'Jessie Jefferson' series
Jessie Jefferson is literally living the LA life and we're not jealous, nope not one bit (*sobs*).
She's proved it to us once and she can prove it to us again. Imagine Jessie Jefferson slaying the red carpet with Kendall and Kylie though? Perfect.
Speaking of, you can find Kendall and Kylie Jenner plus loads more in our Snapchat Directory.
7. Megan from 'Only Ever Yours'
In Louise O'Neill's dystopian world LA probs doesn't exist but we're pretty sure if it did, and women were allowed such a thing as equal rights in their world (*GASP!*) she'd 100% be sunning it up on the East Coast with a martini and ever-present paparazzi crew.
8. Lizzie Finkelstein from 'Outward Blonde'
Lizzie is NYC's golden girl and more than a little high maintenance. If she weren't fictional we're pretty sure we'd see her name slapped across the celeb goss columns every day…. well, every day until she's sent to Camp Smiley to repent for her glorified, high maintenance life.
Still, we know Lizzie is slaying through it all, and if you want to find out how she gets on when she's stripped of a life full of luxury for a toilet she has to dig herself and camp life, you should totes check out 'Outward Blonde' by Trish Cook.
Well…. OR you could try win 1 of the 2 copies we have to give away! That's right, 2 MP!ers can win themself a copy of 'Outward Blonde' no matter where they are in the world – that's right, it's an international comp!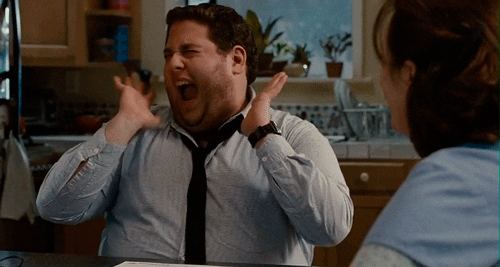 It's pretty easy to enter: just follow us @maximumpopbooks and RT the following tweet. That's it!
This competition is now closed! Congrats to the winners @stxpidsauce, @damcon1979.
What do you think, which of our girls could take on Kim K and the Kardashian dynasty? Let us know in the comments!