Today we're bringing you yet another chat (and giveaway!) with an awesome author lady nominated for the first ever MP! Bookish Awards: Becky Chambers! Her debut 'The Long Way to a Small, Angry Planet' is up for 'Fantasy/Sci-Fi Book of the Year' and tbh we couldn't be more excited because this book is FAB.
If we're being super honest it should probably be in the 'Cover of the Year' category too because hot damn does this novel have one epic design.
Thanks for taking the time to answer our questions, Becky!
How do you feel about 'The Long Way to a Small, Angry Planet' being nominated for 'Fantasy/Sci-Fi Book of the Year'? It was a wonderful surprise! I'm in some marvellous company on the ballot, and I'm honoured to be included.
Your experience of taking 'Small, Angry Planet' from Kickstarter to self-published to Hodderscape is an inspiring one. What piece of advice would you give to burgeoning writers? Writing is something that takes a lot of time to get good at. By the time my publisher picked up 'The Long Way', I was a few months shy of my thirtieth birthday. I'd been writing fiction since grade school, and I'd been getting rejection letters for a solid five years. That's a long time to be practising something before you start getting paid for it. But that's the time I needed before I started writing stuff that was up to snuff.
Those rejection letters were totally deserved. My work wasn't very good then, and I'm really only just starting out now! My writing's not where I want it to be yet. So, if you want to be a writer, know that it will take you a long time to polish your skills (and that that's a process that never ends).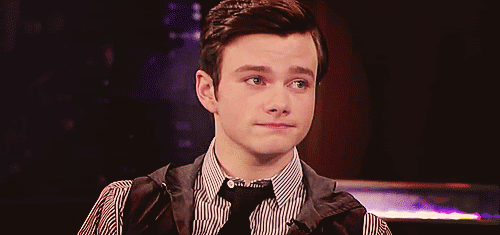 You also have to know that it's okay to throw in the towel sometimes. Some stories don't work. Some ideas don't stick. You have to be able to trust your gut and know when to keep plugging away at something, and when it's time to put that story to bed and steer your energy elsewhere. A lot of writing comes down to knowing yourself and listening to your instincts. That sounds fluffy, but it's true.
If you could spend a day with one of the Wayfarer's crew, who would it be? That's a tough call, but I'm going to say Dr. Chef. I'd love to help him with some gardening, then drink tea and play tikkit until dinner time.
Can we expect to see any of the Wayfarer's crew make an appearance alongside Lovelace in 'A Closed and Common Orbit'? Nope! There are brief mentions, but ultimately, this book belongs to her and Pepper. That's my plan for other books in this setting as well — all in the same universe and tied together, but each of them branching off into their own unique pocket of the galaxy.
If someone was stuck on the vote for Fantasy/Sci-Fi book, how would you convince them to vote for 'Small, Angry Planet'? I'm a big believer in science fiction that invites you to the future, instead of scaring you away from it. That's very much the vein in which The Long Way was written.
Now, if there's another book on the ballot that feels like an even better friend to you, I'm not going to convince you otherwise. But if you think the future's something we should look forward to and that we need more stories that fill that niche, I think my book's the one for you.
Will you be voting for Becky for 'Fantasy/Sci-Fi of the Year?' She's up against tough competition like Cassandra Clare and V. E. Schwab so it's going to be a tight race! VOTE NOW!
And now, onto the giveaway! We've got 5 copies of Becky's debut 'The Long Way to a Small Angry Planet' to give away to you guys and here's how you can win:
Follow us @maximumpopbooks
RT the following tweet
Fill in the form below
Easy!
This competition is now closed! Congrats to the winners @PotterGeek88, @sunnybethy, @RIAxoTT, @Mummybargains15, @adldasgeorge.
Will you be voting for 'The Long Way to a Small, Angry Planet' in the MP! Bookish Awards. Let us know your vote @maximumpopbooks.