The winner is… @emma_franklin23!
Beach waves à la Gisele are always on our hair wish list – but an actual trip to the beach isn't always an option.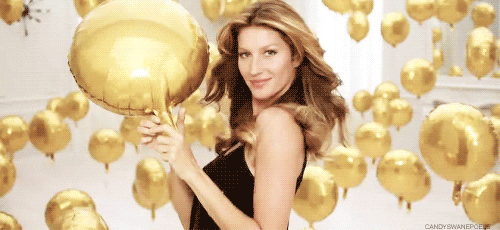 We've teamed up with the style gurus over at Lee Stafford to offer you the ULTIMATE in hair care luxury. If you want to win, follow the instructions in the Instagram post below:
Find out more about these gorgeous must-have products here…
With ProMineral™ complex of Dead Sea salts and 26 minerals with this defining spray your beautiful hair will still feel soft to touch but with added bounce, definition and texture to die for.
For you, petals, added sunflower extract helps to give moisture and shine and will also help to protect and repair hair against free radicals. Bringing out the tousled, textured look you can usually only get after swimming in the sea has never been easier.
Do you want to achieve root lift and volume quickly and easily? … Then this brand new state of the art lightweight, pulsating hair dryer from award winning hairdresser and innovator Lee Stafford is the one for you!
With innovative technology advances such as hyper velocity fan motor, this pulsating power dryer enables the hair to dry four times faster. The wicked pulsator attachment dries hair in a motion which pumps up the roots with volume for extra fatness.
We're here for the best, screw the rest!
GURLS! You need THE must have and a bit of luxury in your lives! Introducing the Nourishing Miracle Oil from ARGANOIL® from Morocco range.
Using a unique blend of ingredients including ARGANOIL® – a rich, nourishing oil, native to Morocco, this little treasure is the first of its kind available to buy on the high street haircare market now.
Nourishing Miracle Oil with Pro-Argan™ complex helps to create soft, shiny hair, leaving it in superb condition. While it nurtures and helps enrich hair's natural shine it delivers a smooth, silky finish without any product build up and also tackles frizz.
Last but not least, take your hair one step beyond in the shine stakes by simply spraying Lee Stafford SHiNE HEaD SPRaY SHiNE all over your hair after styling for the ultimate glossy finish.
This hero Shine Spray within Lee's PiNK Haircare collection is a necessity for all high fashion, girls on the go! It has the ability to make your hair shine like a diamond and smell great for hours so you constantly feel like you've just stepped out of the salon!
Click here to see Lee Stafford's full range of products.