How many times have you listened to a song and secretly pretended you're in a music video? If you've never stuck your head out of the window in the car and imagined yourself looking windswept in a deep Ariana Grande tune, YOU HAVE NOT LIVED.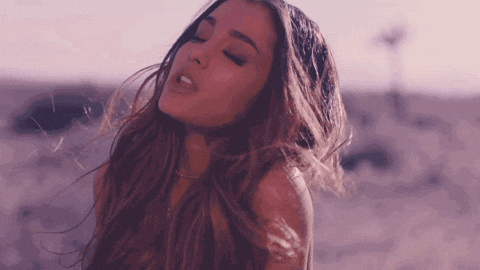 As fun as this guilty pleasure is, it's 'guilty' for a reason. You might think you look like Beyonce while you're strutting your stuff, but in reality, you're definitely more Ed Balls on Strictly.
But don't go hanging up your dancing shoes just yet, because we have the answer — 'Just Dance 2017'.
'Just Dance' is THE game of choice for anyone who wants to learn how to own the dance floor like Fifth Harmony, and if you've not yet given it a go, you need to RIGHT NOW.
This year's edition is jam-packed with songs from all of the sassiest and most fierce artists, including Justin Bieber, Zayn, Ariana, DNCE and O-Zone (if you don't remember them, you need to find them on YouTube ASAP).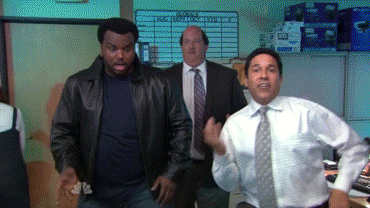 Excited to give it a whirl? Luckily for you, we have TEN copies of the game to give away, and entering couldn't be easier.
To win this dancetastic prize, all you need to do is:
Follow @maximumpop on Twitter
RT the tweet below
Leave a message in the comments box under this article explaining why you deserve to win
The competition is open to UK ENTRANTS ONLY and closes 4/11. Winners will be given the choice of copies for Xbox One, Playstation 4 and Wii U.
The winners are @shawnsembrace, @morgzz_taylor, @TieganwantsLM, @meresgrande, @summervampstide, @kxtie93, @laurenjessxoxo, @xkatyann88x, @ExplicitNarry_ and @abbfie. Congratulations!

MP! EXCLUSIVE: ZAYN GETS REAL ABOUT THE PRESSURES OF FAME
MP! TOP TEN RESULTS: WHO IS YOUR NO.1 – FIFTH HARMONY, LITTLE MIX OR CAMILA CABELLO?
And if you can't wait to get your hands on a copy, you can always head down to Covent Garden Gym Box, where you can take part in a very special 'Just Dance' workout class. Who knew exercise could be so fun?
Now if you'll excuse us, we're off to perfect the 'Work from Home' routine.