It goes without saying that we LOVE YouTubers. From Zoella's baking vids to Bethany Mota's morning fails, we just can't get enough of them.
And because our fave YouTubers put in SO much work when it comes to making us smile, laugh (and occasionally cry),  it seems only right to award them for their amazing dedication.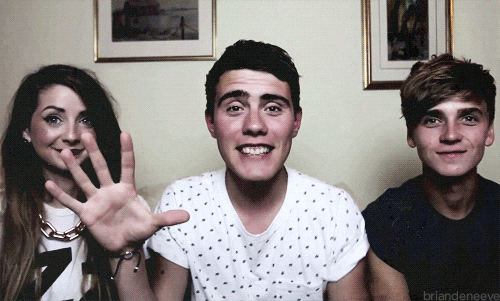 That's where the BONCAs Awards (AKA the British Online Creator Awards) come in.
With categories ranging from Food Video of the Year (with nominees including Zoella, Tanya Burr and Marcus Butler), to Lifestyle Video of the Year (nominees include Estée Lalonde, Tom Daley and Zoella), and Film of the Year (Dan & Phil and Caspar Lee are nominated), the BONCAs 2016 is set to be one *seriously* exciting event.
And just to top it all off, the wonderful Jack and Conor Maynard will be hosting. Seriously, do events get any better than this?*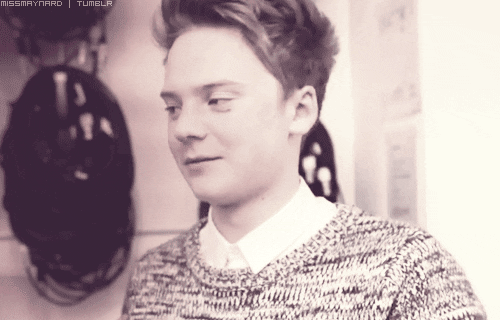 *the answer is no
Luckily, we're giving one lucky person the chance to win a pair of VIP tickets to the BONCAs Awards 2016.
Aside from being given the best seats in the house, you'll also get your very own meet and greet with the Maynard boys, PLUS an exclusive BONCAs goody bag full of treats.
And if you're lucky, you might bump into a couple of your FAVE YouTubers. Christmas has definitely come early!
The winner is @TeiganClarkk_. Congratulations!
To be in with a chance of winning, all you need to do is:
Follow @maximumpop on Twitter
RT the tweet below
Fill in the form below
The comp is open to UK ENTRANTS ONLY, and closes 10/11.
*Ts & Cs below. 
QUIZ: WHICH YOUTUBER SHOULD YOU DATE BASED ON YOUR FAVOURITE BONFIRE NIGHT TREAT?
PHAN, ZALFIE AND MORE: CAN YOU TELL IF THESE YOUTUBER FANFICS ARE 100% LEGIT?
Don't forget to leave a comment below to let us know why YOU want those VIP tickets. And if you don't want to risk missing out, you can buy tickets HERE.
Best of luck!
*The BONCAs Live Awards Ceremony and Event is to be held on 22nd November 2016 at The London Palladium Theatre from 7.30pm – 9pm, with VIP Meet and Greet from 5-6.15pm with doors opening at 4.45pm.Attendees must be aged fourteen. years or over. Under 14s must be accompanied by someone 18 years of age or over. Travel costs are not included.