First off, I must admit I'm not a lover of musical theatre. That's not to say I don't enjoy the spectacle of live singing and dancing because I really do, but I find it difficult to get emotionally attached to the characters because every action needs to be so over-the-top for the whole audience to see, there's very little room for subtlety or, dare I say, depth. Ask me what I think about Les Mis at your own peril.
Having said that, I've been recommended Wicked by a lot of non-musical theatre (the distinction between musicals on stage and screen is important) friends and The Wizard of Oz was one of those movies I used to watch endlessly until the VHS tape went funny. So spellbound was I, by this world of yellow brick roads and emerald cities, that I ignored the ridiculously cheap and lame death of the Witch by a random bucket of water, and in spite of all its flaws I loved Oz: The Great and Powerful just because I was returning to a place that felt so familiar to me.
This is why I hated the first quarter of Wicked.
After the opening song, we go back in time to see how Elphaba, the Wicked Witch, and Glinda, the 'Good', meet. And how they meet is in University, or more accurately, every American high school ever. Harry Potter balanced fantasy with school life perfectly, but I find having a University in Oz where everyone acts like they're in Grease just wrong. The tone wouldn't have been so jarring if the script was stronger but these beginning scenes are full of cliched lines spun by characters who aren't remotely likeable. As an outcast who is forever bullied because of her appearance and hated by her father it should be easy to empathise with her but she's just too abrasive and on her high horse. Elphaba's father only appears for a short time and there's no complexity to their relationship shown, no foreshadowing to the actually tragic reveal later on – he's just nasty.
And then something happened.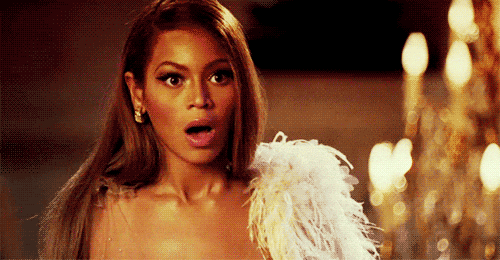 From the party scene onward it was as if someone has cast a spell on the script; a spell that, crucially, made the characters act like likeable – believable – people. The remaining scenes we did spend in the school began to focus on tying the plot into the wider world of Oz and the girls' unlikely friendship than trying to be a poor man's Mean Girls, and Elphaba and Glinda's friendly yet snarky banter is a LOT funnier than their spiteful (yet poorly written) put-downs.
Magically, it only gets better from here. The girl leaves Uni to go to The Emerald City and we finally get a story that looks at The Wizard of Oz from a different angle. And what an angle it is! We have: a population being controlled by the media, whole races being forced into slavery and experimentation under the guise of 'being the enemy', tons of jealousy and resentment, interesting alternate origins for some classic OZ characters and in the middle of it all, a girl who finally becomes accepted for who she is only have it all cruelly taken away from her. There's also a love triangle that I actually bought into!
Whilst the story took its time to get to get going, one area I simply cannot fault is the production design. With some many big names behind Wicked, it's obvious the production has had a lot of money thrown its way. The set designers blend the natural with the technological; vines twist around the staircases and there are cogs are gizmos aplenty in the changing backdrops – referencing Glinda's use of 'toc-tic' and the perversion of the magical world of Oz with the Wizard's machinations. Costume design is similarly exquisite, with the ensemble decked out in detailed outfits that remind me of the Capital in The Hunger Games, only much less garish.
Speaking of the ensemble, the dancing is fantastic. While most of the University students come across as horrible people, I admit they've really got some moves. And when the monkeys are on stage, the actors climb along the pipes and bars of the set with exactly the physicality you'd expect of (once) intelligent animals conditioned into being spies. The main cast are all a talented bunch, though I have issues with the characterisations of the Wizard (his stock American camp guy routine undermines his twisted backstory) and practically everyone in the beginning. While Kristin Chenoworth and Adele Dazeem/Idina Menzel are the iconic Glinda and Elphaba, Savannah Stevenson and Emma Hatton have great chemistry once the characters start getting along. There is a moment where Elphaba tries flicking her hair and laughing like Glinda, and it's perfect. Hatton also has the timeless Wicked Witch cackle down.
Of course, every musical lives and dies by its songs, and how they are performed. As obvious as it sounds, 'Defying Gravity' really is the highlight here. Not only is it the best song, but it is staged fantastically and is the perfect pay-off to the emotional build up of Act 1. The other songs are a mixed bag for me. 'No Good Deed', 'Popular' and 'I'm Not That Girl' (and its reprise) are great, and strong staging makes up for some songs, like 'Dancing Through Life' being just okay. There are also a few numbers, like 'Dear Old Shiz' and 'Wonderful' I just found lame.
Overall, I think Wicked is really enjoyable, but not as incredible as a lot of people make it out to be. The cast, ensemble and all the technical crew are immensely talented, it's a shame that they have to work with a script and songbook that are lacking in places. But when the material is strong (which is more often than not), everything comes together to create some real Oz magic.
To find out more about Wicked like them on Facebook here and give them a follow on Twitter right here.