If you're anything like us, when you heard that Lauren had been ARRESTED you were probably panicking like crazy.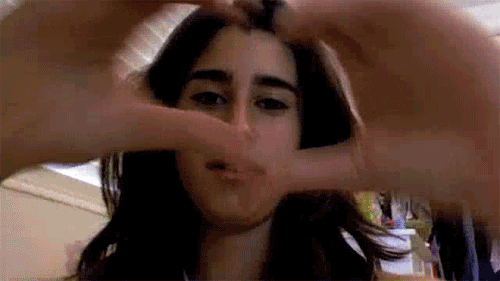 Speaking to 'USA Today', "Lauren Jauregui's attorney, Dina LaPolt, said:
"Lauren Jauregui was not arrested and detained as reported, but simply given a citation for possession of marijuana and released on her own recognisance. She will address the matter appropriately through the legal system. This will not interfere with any future scheduled performances or activities.""
Thankfully, Lauren's okay – and that's the most important thing.
QUIZ: HOW WELL DO YOU KNOW THE WORDS TO 'BACK TO ME' BY LAUREN JAUREGUI?
DID YOU KNOW THERE'S A LAUREN JAUREGUI MEME FOR EVERY OCCASION?
In true Jauregui style, the fandom have turned Lauren's citation into something really positive.
Instead of dwelling on what's happened, the Chickens have focused on sharing the message that judging others is NOT okay, and they've been spreading all the love in the most lighthearted way:
lauren's in jail rn probably telling the officers "ya know theres more important matters than arresting weed users like ALEPPO" #FreeLauren

— ㅤamy (@Iaurmanisroses) December 14, 2016
Unfortunately, because of her citation Lauren has been unable to make it to Brazil to perform with the rest of the band. But even that wasn't enough to dampen Harmonizers' spirits, because THIS happened…
Seriously, how proud does that make you to be part of the fandom? It's genuinely brought tears of pride to our eyes.
If you ask us, the #freelauren movement is PROOF that Harmonizers are some of the most kind-hearted and well humoured fans out there.
Let's face it – this is the girl who spends a good chunk of her life campaigning for human rights and making sure the world knows about the atrocities happening in Aleppo and Standing Rock right now. Lauren's good deeds FAR outweigh her citation, and we should all remind people of that.
THAT'S OUR GIRL, LAUREN. WE LOVE YOU, NO MATTER WHAT.