Any serious bookworm has already set themselves their yearly Goodreads target and is well on their way to becoming a reading champ. Even though we were a good few books ahead of our 2016 goal, with a week on the British coast ahead of us, we decided to truly test our reading prowess and see if we could manage 7 books in 7 days. Let's see how we got on:
Saturday
All packed up and into the car, ready to head off on our travels, we picked our first read of the week: 'Nightwanderers' by C.J. Flood. There's a perk to having your Granddad drive you around and it's two hours of reading bliss – ahhhh. We managed to polish off the rest in bed that evening and celebrated a successful first day of reading with a chocolate digestive or two (or maybe the whole packet… oops?)
Hours spent reading: 4.5 hours
Sunday
Jumping up and down in our seats a little, we got in the car and headed off to the nearest Tesco we could find to purchase the one and only… *drum roll please*…. 'Harry Potter and the Cursed Child'! When we found it in store we may have possible screamed a little – and then immediately started reading it. We didn't put it down until we'd finished it and we're STILL in awe of its awesomeness over a week later.
Hours spent reading: 5 hours
Monday
On Monday we kind of hit a lull and began to panic because of it: BIG TIME. We just couldn't find the right book to read! Amongst the strong 7 paperbacks we'd pulled along in our suitcase, on top of the infinite number on our kindle, we started several books but ultimately put them all down because we just weren't in the mood. Damn. Third day of the challenge: annoyingly unsuccessful. Can we really do this?!
Hours spent reading: N/A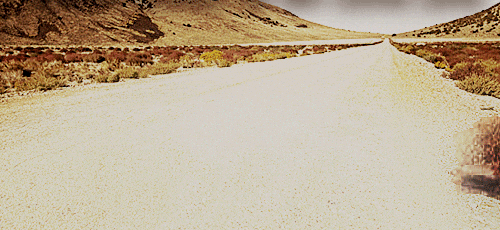 Tuesday
When we woke up on Tuesday morning we were determined to get back our reading mojo and complete this task. Taking a browse of our makeshift bookstack to see what we fancied, we eventually decided on the short and sweet 'Finding Audrey' by Sophie Kinsella, It's so small that it felt a little like cheating to include it in our reading extravaganza but we decided to anyway because, hey, we liked it A LOT. Perfect for a little beach read too!
With us finishing 'Finding Audrey' so quickly, we even skipped ahead to start our next read in a bid to make up for yesterday's lost time. 'Love Song' by Sophia Bennett is definitely the longest book we'll be reading this week (at almost 400 pages!) so we'll need all the time we can muster to finish it.
Hours spent reading: 5 hours
Wednesday
Yesss!! We finished 'Love Song' and we LOVED it! It was one of those books you just couldn't put down once you'd started.
Finishing in good time, we moved onto Courtney Summers' 'All the Rage' which is an emotionally difficult read but, again, just as gripping. We definitely lucked out on picking such addictive books to read this week!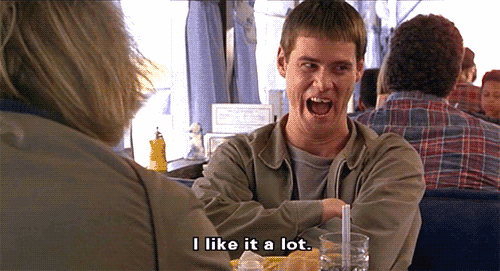 Hours spent reading: 6 hours
Thursday
After finishing 'All the Rage' by tea time on Thursday, we picked out a really short proof from our pile: 'Dear Charlie' by N.D. Gomes. At just over 200 pages, this was another quick one. That being said we decided to relax a little and give ourselves a bit of a reading break. We spent some time in the evening watching DVDs before an hour of reading and then bed.
Hours spent reading: 3.5 hours
Friday
Aware we were running dangerously close to the finish line, with 1.5 books left to read by 2pm tomorrow, we speed-read the end of 'Dear Charlie' in the car on the way to the beach.
Arriving at our destination, we pulled out 'Cruel Heart Broken' by Emma Haughton and had a bit of a giggle about its apt cover (ROCK! IT'S COVERED IN CANDY ROCK!). We were surprised that the novel wasn't a murder mystery like we expected but we loved the twists and turns all the same. Unfortunately, eyes heavy, we didn't quite manage to finish it before we slumped into bed that night. Dammit.
Hours spent reading: 4 hours
Saturday
Home time! We had to be out of the place we were staying by 10am on Saturday morning but it all turned out rosy because that gave us the two hours we needed in the car to finish 'Cruel Heart Broken' before our 2pm deadline.
Hours spent reading: 1 hour
The Result
And…… we did it! At precisely 11.30am we finished our seventh book of the holiday. YASSS!
We're as amazed as you are! 3 books in a week is usually a cause for celebration but this week is a prime example of just how swiftly you can take down your TBR if you read read READ!
Here's our holiday wrap up:
7 whole books in the equivalent of 7 days?!? MAGIC! Just slap a pointy hat on our heads and call us The Reading Wizard already.
Before, we only used to read for a couple of hours at night, and whilst we still kept up our nightly reading routine just setting aside a few hours to read during the day completely transformed this challenge! Even with a day taken out where we didn't read ANYTHING, we still managed to slay our expectations – and you can totally do it too.
We'll be destroying your TBR in no time!
One of the biggest tricks we've learnt this week is utilising travel time. Even if it's only a 20 minute commute to school, that's 40 minutes a day you're missing out on – think of how many pages that is!
And if reading whilst travelling makes you sick, try some dedicated time with your beloved books every day and STICK to it. It'll soon become a habit! An hour in the evening or an hour in bed, or even an hour between lessons in school, it really does all add up! We wouldn't have read half as much if we weren't snuggling down every night in fluffy socks with a hot chocolate and a good book.
Reckon you could take it on too? We believe in you! Try it out and let us know how it all went down by tweeting us @maximumpopbooks.