Deep in the midst of our latest YouTube binge session (c'mon, we all have them), we clicked to see what Alfie Deyes has been up to.
As per usual, his vlog did not disappoint – and he may or *may not* have just spilt the beans on Zoella's secret addiction. Whoops!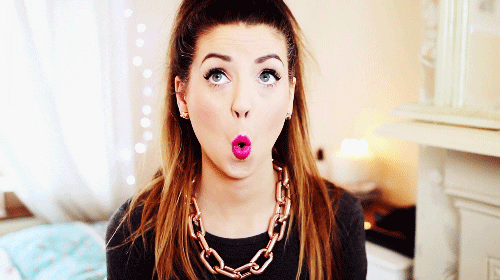 We don't want to stir things up or anything, but this addiction is a LOT more dangerous than her love of Autumn and Halloween. Like, we're talking REALLY dangerous (and you're prob guilty of over-indulging in it, too).

In said addiction-revealing video, we got all the usual we can expect from Alfie's vlogs.
Cute Nala….
https://www.instagram.com/p/BPo_oPEBv7Y/?taken-by=zoella
Relatable, hilarious Alfie….
It's late & I want chicken nuggets

— Alfie Deyes (@PointlessBlog) February 7, 2017
PLUS he 'accidentally' revealed Zoella's secret addiction…
---
SOAPELLA: Is Zoella ditching YouTube to become a soap star right under our noses?
14 reasons why Zoella is the absolute worst thing to happen to the internet
---
It's LUSH products! We don't blame you, Zoe. We're pretty obsessed, too.
As Alfie proves in the vlog, Zoe has enough Lush bathbombs and bubble bars to last her for the next 5 years – and the rest.
We know Zoe isn't the only one of us who struggles with this unhealthy addiction, so here's 3 ways you'll know if you've gone overboard on the obsession (you can never actually go too overboard on Lush products, btw).
1. You can't resist the gorgeous aromas
Before you know it you're spending all of your dollar on anything and everything from this year's Lush releases, and all you're left with is an empty purse (and a glorious smelling body, obv).
2. Your bathroom cabinets look like this
Oh Zoe…
3. You can score 100% on this ultimate Lush bath bomb quiz – designed to trip you up
We know Zoella could ace it, but how will you fare? Take it and find out how truly obsessed you are.
4. You have literally 100 bath bombs for incredible YouTube experiments

THIS LOOKS SO FUN.
Is your Lush addiction as out of control as Zoe's? Let us know in the comments!