Did you see what we got up to at YALC 2016? In a weekend packed full of bookish greatness, we flitted around meeting, greeting and having a blast with the biggest names in YA, including author Alwyn Hamilton.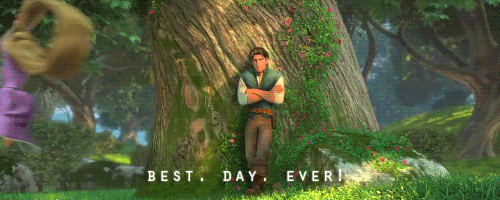 'Rebel of the Sands' is the action-packed debut we all loved in 2016 and, get your purse at the ready, 'cos 2017 is bringing us the epic sequel 'Traitor to the Throne' and you are NOT going to want to miss it. Girl power, kickass ladies and a unique twist on mythology? Yes please! Ordered it yet?
---
QUIZ: Which YA hunk is your soulmate based on your Starbucks order?
QUIZ: Can you match the 'Harry Potter' character to their pet?
---
Who better to give you the lowdown on the series than the author extraordinaire herself, Alwyn Hamilton? Watch her chat to MP!s own, Luke Franks, behind-the-scenes at YALC here:
Want some more Alwyn-at-YALC goodness? Watch this clip next. LOL.
Do you love this series as much as we do? Tell us how excited you are for 'Traitor to the Throne' in the comments below.