Kassandra Tate is the award-winning Wattpad writer behind 'The Famoux', with over a million reads and 21K followers. We asked her what the trick to staying so grounded despite her online success, and here's what she had to say: 
There's a term my family uses whenever we tell stories a little more extravagantly than how they occurred. We call it "jazzing up the story," which can mean anything from altering what was said to dramatizing what actually happened for a better reaction.
That being said, I jazzed up a lot of stories in middle school, most frequently the ones pertaining to my self-proclaimed career as an author. If my sister made me a new book cover, I'd announce to my friends as fan made. If I wrote one measly paragraph one afternoon instead of doing homework, I'd explain to anybody the next morning that I was way too bogged down with being an author to get everything done. I simply couldn't resist––telling people at 13 years old that I wrote novels created just enough curiosity for me to take free reign of my cool factor.
That was my focus: feeling cool in any way I could.
Looking back now, I've gathered that the more you tell yourself you're better than everybody for what you're doing, and the more people acclaim you, the more you tend to believe you actually are better. And so there I was, ignoring everybody who sat near me in 8th grade English, because they couldn't compare to my grandeur. It was 5 years before I'd join Wattpad, but I already thought I'd made it big time.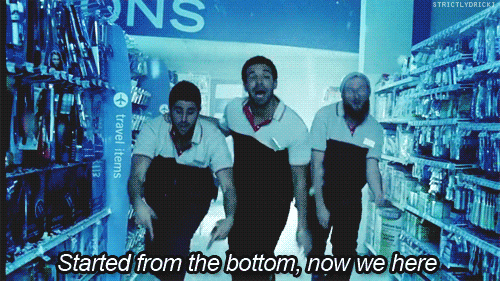 Now, flash forward to my senior year in high school, and add 1.5 million reads, a Watty award, a #10 ranking in Story of The Year, 2 movie promotional campaigns, 2,000 photos of fan-art, fan accounts across social media, and a super secret colossal thing about to happen later this year.
Perhaps surprisingly, I made a far bigger deal of finishing an 80-paged, choppily written manuscript in middle school than I have with any of my accomplishments since.
That leads me to my point: If you're aspiring to become a Wattpad success, the most important thing you need to do is never, ever call yourself a Wattpad success. Never, ever start thinking you're better than people who don't have as many views as you do.
Never, ever, ever let yourself get an ego. Stay grounded.
Here's what I do:
1. Break down your view count.Most people look at their view count like it's a set number of fans totally dedicated to them. I've published 120 parts of my novel 'The Famoux' on Wattpad, which means anybody who has read through the entire thing has given me at least 120 views. So basically, as much as I'd like to believe I have 1,500,000 unique readers, this is far from the truth. A big number can be deceiving.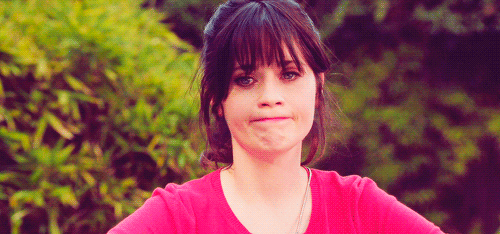 2. Make friends. If another author approaches you, respond. If I treated other writers the way I treated classmates in 8th grade English, I wouldn't have even a quarter of the friends I've gained on Wattpad in the past 2 years. I'm even a part of this lovely group called SciKick, which includes many of the authors I've seen bumping shoulders with my story on Wattpad's Sci-Fi trending chart. We have become such good friends despite all equally wanting to succeed––a feat the 13 year old me would've never thought to be possible.
3. Don't complain. In other words, never falsely assume that you're on some caliber above others, especially when those people are the ones who attributed to your "Wattpad success." It makes me completely livid when I see a massive writer treat their readers poorly. The way I see it, if you can walk down the street without being mobbed by a hundred screaming fans, you are in no place to start complaining about all the kind messages you're getting. I mean, I get to open up my computer in the back of my AP Government class and see 1,000 unread Wattpad-related emails. After years of wishing to someday get messages like that, why would I ever complain about the clutter?
4. Ask yourself, if people take time out of their lives to read my words, why wouldn't I take time out of my life to read theirs? This is a question I've been asking myself ever since I started out on Wattpad. I've seen plenty massive authors issue a statement that they do not take reading requests, and starting out, I thought this was something writers found customary and important for your perceived popularity. Nowadays I can better understand that requests can come in overwhelming multitudes, but I still think it is important not to isolate yourself from the reading aspect of Wattpad just because you're a writer. I have a huge list of every Wattpad novel I've been recommended, and I frequently ask at the end of my chapters that my readers comment to me their stories so I can read them when I have the time. I recommend you do the same.

5. Don't jazz anything up!Your life is the greatest novel you're going to write, but you don't want the words said to be fake, or the actions over-exaggerated. Sometimes a classmate will turn and ask me how writing is going, and I'll be like, "Well, I mean, I just wrote this thing for 'The 5th Wave' movie, but it's not anything huge." This is coming from a girl who used to make it seem like she was getting a movie deal at 13 years old. To have gone from being overly proud to being told that I am overly humble is a change I really like. I wouldn't want it any other way.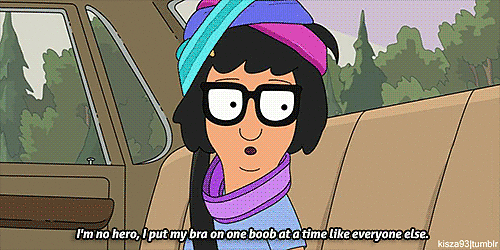 The bottom line about Wattpad success is that it's only as big as your ego. Success constricts you—once you believe you've reached it, there's no moving past it. Nothing excites anymore. Instead of letting your ego take ahold of you the moment something amazing happens, think ahead.
You're just getting started.
Want more from Kassandra and her amazing reads? Check her out on Wattpad and Twitter.