Drum roll please….
One very exciting announcement is coming your way right this second. Get pumped MP!ers because we're announcing the coolest thing ever. The name of Perdita and Honor Cargill's hilarious 'Waiting For Callback' sequel is coming your way, hand delivered by yours truly.
We fell head over heels for Elektra in the first book and this time she's back and better than ever. Watch this extra special, super short culinary vid to find out what the title will be.
We cannot deal with the level of excitement we have for 'Waiting For Callback: Take Two'. Not only are the authors a dream team writing duo but they're also pretty hilarious from what we've seen. And who better to write a comedic, 'Geek Girl' meets 'Fame' tale full of acting, friendship and the most cringe laugh-out-loud moments than Perdita and Honor Cargill?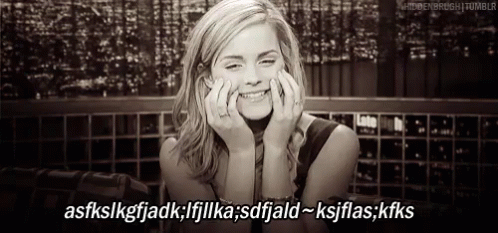 What can we expect from Elektra in 'Take Two'? Well, she's only gone and landed her dream movie role – all the while making her way out of the friendzone with Archie. In true 'Waiting For Callback' fashion though, things aren't going to be as easy as they seem, and when the movie Elektra's working on turns into a dystopian disaster and Archie heads off to fawn around with beautiful actresses in Transylvania, it definitely takes a turn for the worse.
How pumped are you to read 'Waiting For Callback: Take Two' when it hits shelves January 28th? Let us know in the comments which 'Waiting For Callback' scene you find the most hilarious.