The polls are in. The British public have spoken. The biggest decision of our generation has been taken and we are officially leaving the European Union.
Reactions across the country ranged from elation in the 'Leave' camp to shocked horror from 'Stronger In' campaigners.
Processes will now be put in place for the UK to exit the EU, but are you happy with the decision?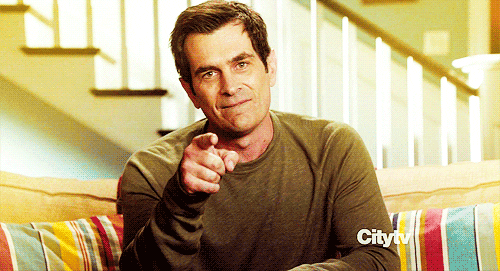 A breakdown of how people voted has been released and we can see a clear trend showing that the younger you are the more likely you were to vote to remain. Just check out these stats on how age groups voted:
A whopping 75% of 18-24s voted to remain vs. only 39% of 65+s. Basically under 50s voted to stay in the EU but the over 50s won out. The stats don't lie.
Check out how close the results of the EU referendum were:
REMAIN: 48.1% with 16,141,241 votes.
LEAVE: 51.9% with 17,410,742 votes.
That's a difference of only 1,269,501 votes, which may sound like a lot, but in the grand scheme of things it's a very small percentage of voters. Taking into account the tendency of younger generation to vote remain, the inclusion of 16-17 year old voters could have easily swung the vote.
This poll taken from a sample group between 17-19th June clearly shows age groups' voting tendencies:
Fascinating poll on Brexit. Broken down by age. @YouGov pic.twitter.com/N4XlA4lF0L #Brexit

— Farid Senzai (@Farid_Senzai) June 23, 2016
16-17-year-olds have already proven that they are willing to get more involved with politics. In the Scottish referendum turnout amongst 16 and 17-year-olds was 75%, higher than people aged 18-25 – this shows how much you guys value the opportunity to vote and want to make your voice heard.
In the wake of the decision not to include 16-17 year olds in the EU Referendum, Jon Foster, Chair of the British Youth Council, made this statement:
"We believe young people aged 16 and 17 could and should have been allowed to vote in the referendum. All our voices need to be heard."
If you're not happy with the UK leaving the EU you can do your bit to make sure that nothing like this ever happens again by supporting Votes at 16: a campaign to allow 16 and 17-year-olds to be included in elections and referendums.
You should be able to decide the future of your country as well!
How can I get involved?
"There are lots of different ways you can get involved right away. From signing up to be a supporter, to emailing your MP or organising a debate in your school or college. Remember – this campaign is for you. The more of us who make ourselves heard, the louder the noise will be, and the stronger our call for change." (Taken from Votes at 16 website).
For more information check out Votes at 16 'Get Involved' page
You can also get involved with the Youth Parliament who get young people to vote each year on various important issues and campaign for causes affecting the younger generations.
Remember, your voice deserves to be heard as well. Tweet us @maximumpop if you agree.