February is the biggest month for music events. We've got the Grammys on the 12th and only ten days later is the Brits. We can't wait! Who needs January blues when we've got so much to look forward to?
Was it really only last year that Little Mix performed one of the best live versions of 'Black Magic'?! Watch it now below!
The dancing, the arrangement, the outfits and of course, their voices. It's almost too good.
Does anyone remember this moment from 2015? Madonna, bless 'er, taking a tumble after her cape got caught. Notice her dancers seem to fall around her, sort of like they're doing it in empathy.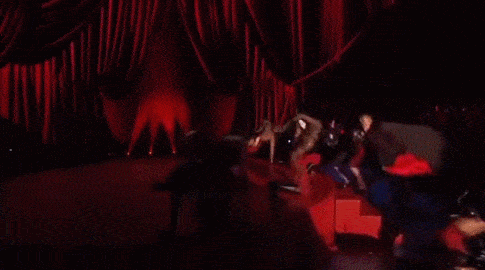 And who could ever forget 2014, when Harry Styles was late receiving the award because he was having a pee?
AWKS.
He just has no idea what's going on… so cute.
But this year, who do you think should be performing? Vote in our poll below and don't forget to tell us in the comments who you voted for and why!
Poll closes on February 12th.