Recently we got the chance to put a few questions to Ursula, who runs the beautiful bookstagram account ursula_uriarte. With almost 70k followers and a whole host of wicked bookish snaps, we were thrilled to find out all about how she got started on Instagram, how extensive her 'Alice In Wonderland' collection is, and just what lengths she would go to to show her 'Nevernight' appreciation.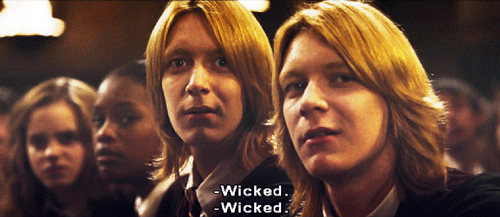 What first attracted you to bookstagram and made you begin posting bookish photos? I've always been into photography, I was a newborn photographer before I started to photograph books. I started a bookstagram without intending to do so, I posted a few photos to enter a contest for Leigh Bardugo's Ruin and Rising and I noticed people started following more than usual that week, little by little I started posting more and more photos of books until that was all I posted.
How long have you been a part of the bookish corner of Instagram? I changed my Instagram from a personal account to a bookstagram in June of 2014, so a little over 2 years now.
Could you describe your Instagram 'aesthetic' in only three words? Diverse. Metal. Unapologetic.
We know how great bookstagram is, but what is one of your fave things about it? The feeling of community. I have made such great friends in the past few years, some that I now call my closest friends. Sharing the love for photography and reading with others has just been overall a great adventure.
And now, let's spotlight some of your incredible pics! We found 7 gorgeous props to make our bookstagram photos pop, but what is your favourite prop to use? I have so used some cool stuff overtime but I think my favourite has to be this nest I used for a Harry Potter feature not to long ago.
Is there one book that's so beautiful you just can't help but take a million pictures of it? Lately it has been 'Nevernight' by Jay Kristoff, I'd say it's been the book I've featured the most in the last 4 months, I just can't get over how beautiful it is plus it is in my top 3 reads this year. This particular photo is very special because the tattoos on my fingers are a 'Nevernight' quote.
Overall, ultimate fave picture you've ever taken? This was a really hard decision to make, but I think I'd ultimately have to go with this one. 'Alice In Wonderland' is my favourite classic and I collect different editions of it and this photo features some of my favourite ones.
https://www.instagram.com/p/BAXkaifqX8r/
Thank you Ursula for chatting to us! You can follow her on Insta at ursula_uriarte or tweet her your own questions @Urs_Uriarte.
Wish your bookstagram was filled with beautiful pics like this? Us too – we're filled with bookish envy, but it's a good job we've got some quick tips to up your Insta game.
Who's your favourite bookstagrammer? Let us know in the comments below! And, if you're feeling generous, you can give the MP! Books Instagram a lovely little follow too.