If you're an eye palette connoisseur, you'll be no stranger to Urban Decay's *~gorgeous~* creations.
The brand's latest release sees a palette jam-packed FULL of super pigmented rainbowtastic amazingness. And if that wasn't enough to get you all hot under the collar, we should probably mention that the palette contains 18 BRAND NEW COLOURS. That's 1-8 BRAND NEW colours. Yassssss.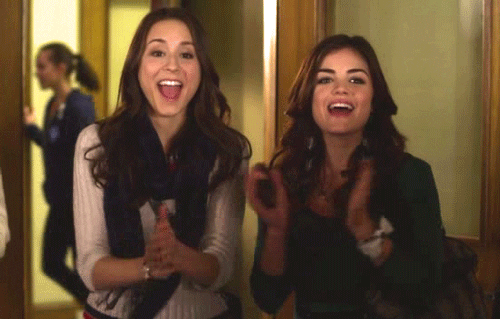 While the brand have said that there are 18 new colours, if you're particularly eagle-eyed, you'll notice that the palette itself actually contains 21. This means that alongside a bucket-load of newbies, we'll also be treated to some of our old faves including 'Alchemy' (a soft pink from the Vice 3 Palette), 'Hatter' (an electric green from the Alice Through the Looking Glass Palette), and 'Metamorphosis' (a vibrant cobalt, also from the Alice palette).
Oh, Urban Decay, you are spoiling us.
The palette is called the 'Full Spectrum', and it's easy to see why. With pretty much every colour under the sun in this bad boy, you'll be able to transform yourself in the glitztastic rainbow unicorn princess of your dreams in no time. WHAT MORE COULD YOU WANT?
And, in true Urban Decay style, it's not just the eye colours which dazzle. The whole thing is beaut – including the packaging. The eye colours are encased in one of the brand's classic sleek palettes, which is completed by a bejewelled UD logo. If you wanted to add a spot of sparkle to your makeup bag, this is definitely the thing to do so.
The palette is set to launch in Sephora on  October 26 (yes, that does mean it's only got a US release date at the moment, smh). We're PRAYING it'll be out in GB not long after that – and, hey, if the rumours about the first UK Sephora store opening are true, we could be seeing the palette sooner than we think.