For the dedicated beauty devotees amongst us, Urban Decay has become a true #blessing.
With Nakd palettes you can ALWAYS rely on, and pigmentation to rival all of Dulux's paint centres put together, it's no surprise that we're all head over heels for UD.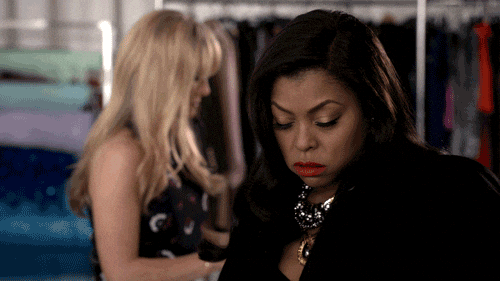 Given its huge fanbase, it seems crazy to think that Urban Decay's been lacking its own UK flagship store — UNTIL NOW, THAT IS.
Because we couldn't wait to get stuck in, last night we headed down to the Carnaby Street store for a sneak peek of what you can expect to find.
The outside is A DREAM. 
From the moment we stepped inside, we felt like we'd entered a magical UD wonderland. The store is jam-packed FULL of girl power. 
As well as all  your fave products.
It's lip liner GALORE. Not to mention the AMAZE  VICE lip app wall, which shows you a real-time feed of Instagram trends and can match you with your exact lippy shade. 
Ms. Laura Whitmore even made an appearance. 
The store has no less than EIGHT makeup stations. 
And now for the main event — THE LOUNGE (which, by the way, has its very own refreshment area, phone chargers AND selfie station). This will be used to hold monthly influencer events, so keep your eyes peeled for some of your FAVE bloggers and vloggers. What do you think of the new UD flagship? Will you be heading down to check it out ASAP? Which influencers do you want to see in the influencer lounge? Let us know by leaving a comment below!