It may only be April, but our money is already going on United Airlines as the PR disaster of the year. Seriously, they're having a mare of a 2017. Just last week they caused a scandal by refusing to allow three young girls onto a flight because they were wearing leggings, claiming that this was against the airline's dress code.
But we have a feeling this one will be a lot harder to explain away.
Yesterday, in a shocking show of brutality airline security for United Airlines were filmed forcibly dragging an elderly passenger from his seat when it transpired that the flight was overbooked. Flight attendants had randomly selected four passengers to leave the plane, offering them $800 in compensation. The first three left the flight without complaint but the fourth, a 69 year-old Vietnamese-American doctor, declined to leave saying he had to be in hospital the next day.
@united @FoxNews @CNN not a good way to treat a Doctor trying to get to work because they overbooked pic.twitter.com/sj9oHk94Ik

— Tyler Bridges (@Tyler_Bridges) April 9, 2017
Yes, United Airlines just did the PR equivalent of shooting Bambi's mother.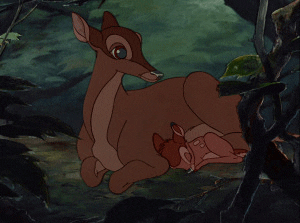 Apparently the doctor was eventually allowed to reboard and United have issued an apology, saying that the actions were not at all condoned, but quite frankly the damage has been done. We should start a petition for United Airline to change their slogan from "Fly the Friendly Skies" to "Fly the Unfriendly Skies".
United CEO response to United Express Flight 3411. pic.twitter.com/rF5gNIvVd0

— United (@united) April 10, 2017
---
This teen wrote #BlackLivesMatter 100 times on his university application
Netflix has just made a change that will completely transform how you watch your favourite shows
---
Since the news broke the incident has been the subject of many parodies, with comedian Jimmy Kimmel weighing in with his own flight-safety video. Skip to 4:23 mark.
The incident has not gone down well on Twitter either with many users ridiculing the way United Airlines handled the situation, comparing it to 'The Hunger Games' amongst other things:
May the odds be in your favor, @united passengers.#united pic.twitter.com/XhgLCO8xNn

— Ting Ik Hon (@tingikhon) April 11, 2017
PEPSI: We made the biggest PR blunder of any major company this year.

UNITED: Hold my beer.

— Mikel Jollett (@Mikel_Jollett) April 10, 2017
My wife just texted "I'm too young to die" after they announced her United flight is overbooked.

— eric (@ericsshadow) April 11, 2017
In light of the incident at United, I see that Southwest has wasted no time in revising their slogan. pic.twitter.com/nGGNzptifp

— Seymour Sludgeworth (@SSludgeworth) April 11, 2017
United Airlines security…#TheWalkingDead #unitedAIRLINES @jarpad @JDMorgan pic.twitter.com/HJ4PPO4Qbr

— Rachel (@RachCocopop) April 11, 2017
From the talented minds at @reddit … here is the #UnitedAirlines and #IndianaJones crossover @united #NewUnitedAirlinesMottos pic.twitter.com/wYvdZCZQCY

— Jacob Henry (@JakeMikeHenry) April 11, 2017
Merriam-Webster trolls United for use of "volunteer" in statement after passenger dragged off flight https://t.co/soeRwShSRt pic.twitter.com/fwTWbiQbVf

— The Hill (@thehill) April 11, 2017
. @united You are literally the most disgusting, unbelievable, and despicable people in the world, and im a fucking porn site.

— Pornhub ARIA (@Pornhub) April 10, 2017
United Airlines in-flight staff training video leaked. pic.twitter.com/9de0L0PlGJ

— Alan Ferrier (@alanferrier) April 10, 2017
It's enough to make anyone never want to fly again.