We all want to be in a music video right?
For me, it's been a dream since Queen Bey enriched my life with this booty-shaking moment of glorious pop history.
From that moment on it was like I had a subliminal tape playing in my head screaming "must shake booty" over and over again. Over the years I have caught myself walking sassily down the street to a particularly catchy tune or staring out of the window with tears rolling down my eyes as I silently belt out the power ballad in my soul. But I had resigned myself to never know what life was like behind the camera. Until now.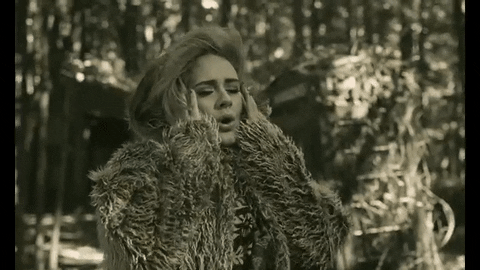 One of my friends one day mentioned the app Musical.ly in passing and I thought nothing of it until I saw some of their videos on Instagram. All my dreams literally came true at once.  I immediately downloaded the app and started to see some of the amazing content that people had uploaded. Heck! Even Jason Derulo was on it! And if it's good enough for JD…
So I gave the app a whirl and, seeing as the sun was shining, my friend and I decided to bask in the 'Lush Life' Zara Larsson-style. Observe the fruits of our labour.
It was super fun to film and it's just so damn giffable! I will forever treasure these moments for the rest of my days. Mostly because I'll be dancing like a crab on the internet forever now. Dream fulfilled.
Then we went crazy and filmed loads of stuff. Some dodgy, some golden, some downright cringeworthy. Here's the best of the rest:
Flume feat. Kai – 'Never Be Like You'
https://www.instagram.com/p/BFgMdbXqeHm
All Saints – 'Pure Shores'
https://www.instagram.com/p/BFgMvFtqeH7
There were a lot… and I mean A LOT of outtakes, but we literally had the best time making the videos. Thanks to my friends Emma and Nicole for filming and starring! Hope you enjoyed the videos – now go and make some of your own. Don't forget to tweet us your best Musical.ly vids @maximumpop as you might get featured in another post!