Troye Sivan served us up a happy little pill last night and boy did it slip down a treat. MP! has the inside scoop on the best moments of the London gig:
1) Vloggers stand together. Just before Troye was due to go on stage who else but Alfie Deyes and Marcus Butler popped out of the crowd! Too much cuteness in one room.
.@troyesivan @TroyeSivanUpdts #o2academyktown @alfiedeyesph and then Alfie Deyes just popped up. @PointlessBlog pic.twitter.com/YEigNbRmph

— Maximum Pop! (@maximumpop) April 19, 2016
2) The deafening roar as Troye took to the stage. Bleeding eardrums never felt so good.
3) When Troye announced that his parents had flown all the way from New Zealand today to see him perform.
4) When the crowd went wild for 'Wild'.
.The crowd are going #wild for @troyesivan #o2academyktown pic.twitter.com/oXNmSDw9Hn

— Maximum Pop! (@maximumpop) April 19, 2016
5) When Troye stopped the whole show to tie his shoe.
6) Troye's smooth, smooth cover of 'Love Is a Losing Game'. Amy Winehouse would have been proud.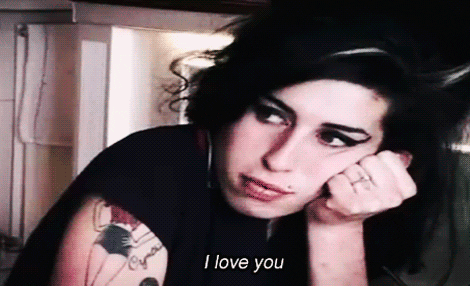 7) When Troye took us all to 'Heaven'. He explained that he wrote the song when he was 14 and still figuring out his sexuality. "I have to be proud of who I am and I don't care as long as I am happy". So. Many. Feels.
https://www.youtube.com/watch?v=o7AEhi0kp2M
8) When someone threw a random skanky beanie on stage and Troye actually wore it.
Troye in some randomer's beanie pic.twitter.com/GlIUoV1lYm

— HyperacDavid (@David_Farrell2) April 20, 2016
9) When all we needed was for Troye to 'Talk Me Down'.
You'll have to talk us down after this truly magical moment with @troyesivan #o2academyktown pic.twitter.com/4BMTNz6bNS

— Maximum Pop! (@maximumpop) April 19, 2016
10) When Troye threw water all over the crowd repeatedly because it was a freakin' sauna in there.
11) When Troye turned out to be an angel. We always knew it.
12) This epic fan project.
13) When Troye left the stage and then came back to do two more songs.
14) When Troye was a 'Lost Boy'
15) 'When his youth was ours.
His youth is ours! @troyesivan is outta the building. Amazing show pic.twitter.com/fGqyYhfx46

— Maximum Pop! (@maximumpop) April 19, 2016
Thanks to our MP! photographer Tom Leishman for the pics. Follow us on Instagram for more.
Troye Sivan has officially stolen our hearts now. What about yours? Tweet us @maximumpop.