As Halloween is upon us, it's time for pumpkin spice lattes, skeleton decorations and all black ensembles, but it is also a time for spooky dates and trips to some of the UK's best haunted attractions. One of the best ways to get in the holiday spirit is to check out a haunted house, or a ghost tour and the Halloweenies over at MP! have picked out the best attractions to hit.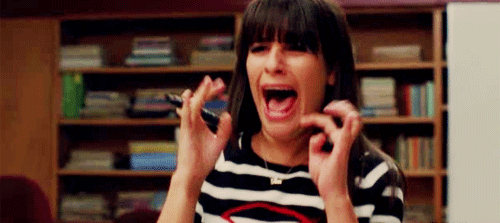 Fright Nights: Thorpe Park
One of the UK's scariest Halloween attractions, Fright Nights returns this month with brand new additions to its already spooky line up of attractions! Of these new additions includes an overnight stay that includes all of the parks greatest attractions at your fingertips, and you'll never ever have to leave the hotel property (if you dare)!
Cursed: Essex
Cursed located at Wat Tyler Country Park is a one hour scare experience that will bring you through mazes, and haunted rooms with live characters. In addition to the scaring, Cursed is also kid-friendly in the afternoon before dark, so bring your little siblings (or your friends who are just too scared for the real thing).
Xtreme Scream Park: Leicestershire
This scream park sponsored by 96-109 Capital FM, includes a series of 'scare mazes' with all different scenarios to suit your Halloween desires. You will certainly feel like you're in an American Horror Story episode in the 'Stilton Hotel and Hell Spa' maze!
Haunted Spooktacular: Grove Gardens, Fordstown, Kells, Comeath
Located all over Ireland, Haunted Spooktacular contains Ireland's first mirror maze! For everyone over 18, there is also a brand new attraction that requires you to go in alone (only if you dare)! Haunted Spooktacular brings visitors over 10 acres of spooks!
House of the Dead : Manchester
House of the Dead in Manchester is a "terrifying, immersive, walk through, horror experience" sure to keep you up at night. Based off of horror movies, and real fears the House of the Dead will keep you screaming until the very end!
FearFest: Chepstow
Fearfest brings you all the you all the usual scare attractions including a maze and a walk through, but what really makes it stand out is its 'Death Wire'. Plunging down one of the UK's largest zip slides, the 'Death Wire' combines thrill and screams together into one really unforgettable Halloween experience.
Shocktober: West Sussex
 Shocktober, located in West Sussex, is a Halloween extravaganza with attractions galore ranging from live music, fireworks, and of course, haunts. Be sure to stop by the hayride, the haunted house, and the Volt!
Alton Towers Scarefest: Staffordshire
Scarefest at the Alton Towers includes an underground experience for your group as you take different routes to avoid all of the chasing characters coming after you. It's dark, and there is no telling who you will end up next to. Are you daring enough to venture underground for a good scream? Then Scarefest is the Halloween happening for you!
Farmaggedon: Lancashire
Introducing 'Zombie Outlaw', Farmaggedon is not only frightening, but hands on! It includes a "interactive trailer ride through the fields and wastelands" as you try to hunt the zombies by shooting them with your 'weapons'. For those who are not up for a hands-on experience, 'Contagion' is a 3D experience available a Farmaggedon!
Scaregrounds: Yorkshire
Sponsored by 105 Capital FM, Scaregrounds is your #1 place for Halloween fun in Yorkshire! Filled with 6 terrifying attractions, everyone can find something they like, or better yet are scared of! It's also ironically located on Hell Lane!
Let us know which one of these haunted attractions you plan on visiting over at @maximumpop