There's no denying that peanut butter is one magical creation. It's good on toast, in brownies, and it can even be spooned straight out of the jar and into your mouth (which is, by the way, how it should be eaten).
If, like us, you're firmly in the church of peanut butter, you're going to go NUTS for Too Faced's latest addition to their ever-growing eye palette emporium.
Ladies and gents, we introduce to you THE PEANUT BUTTER HONEY PALETTE.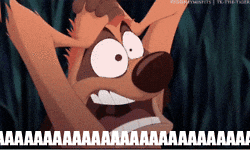 Last week, Too Faced Cosmetics' Co-Founder & Chief Creative Officer, Jerrod Blandino, teased us with this beauty of an Instagram post:
While the eye shadows won't be edible, they will smell of peanut butter and honey. That means you can spend ALL DAY getting friends, family, dogs and strangers to sniff your eyelids. If that kind of thing tickles your fancy, that is.
The Peanut Butter Honey palette is a spin-off from Too Faced's sell-out Peanut Butter and Jelly palette, which was only sold in the US. Booo.
At the moment, it looks like this, too, could well be  a US exclusive. But as the saying goes, no news is good news, so until we hear otherwise, we'll have to hold onto our peanut butter hats and hope for the best.
Want to savour the PSL taste all day? You need THIS lip balm in your life!
Do you have your fingers crossed for a UK release of the palette? Let us know by leaving a comment below!