When a yummy boy slipped into our inbox with a catchy brand new single named 'OMG', we just knew we had to get involved. So we popped some questions in the post (email) and they flew all the way to the United States when Todd Carey very kindly answered them. We speak about his new single, co-writing with Meghan Trainor and not being related to Mariah Carey below…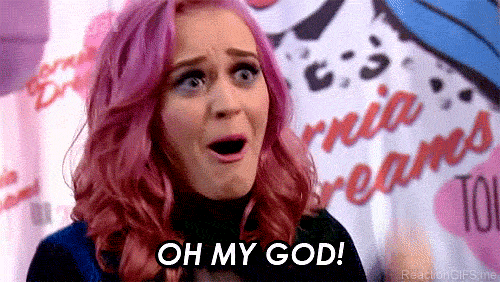 For anybody that hasn't heard 'OMG', how would you describe it in three words?
Fun, catchy, surprising.
How does 'OMG' differ from other music we've heard you release in the past?
First – it's a reggae/pop jam. Something I've toyed with before, but never released. I have always loved reggae and it feels great to play onstage. I wanted to fuse it with the pop elements that made it a logical follow-up to my last single, 'Nintendo'.
From the song's lyrics it sounds like you've had a pretty tough time relationship wise. Do you have a new girlfriend now or do you need us to cuddle up to you and make you feel better?
Haha, this is the best interview I've ever had! Why can't they all be like this? I feel better already. Thank you very much for your very thoughtful offer. P.S. send photos please!
The music video for the single's really cool. How did you come up with that concept?
Thank you so much for saying that! Me and my team put a LOT of time into making this video something that would be unique, funny, engaging and eye-catching. We wanted to take the basic premise of the song, which is about me getting my ass kicked in a relationship, and turn it into a video of me actually getting my ass kicked! We also wanted to make sure it was funny, and something different than I've seen. Hence the meme-style animation and live elements.
Rachele Brooke Smith who has starred in movies such as 'Iron Man 2' and 'Burlesque' features in the video. How did she get involved?
We had this idea for a girl that would be badass, and have a killer resting-bitch face. Also, someone with a sense of humor that would get the character of "dat girl". Rachele was recommended by my friend's mom actually!
How many times do you think you say "oh my god" on a daily basis?
Haha! Before this song came out maybe once. Now it's off the charts. I'm losing track.
What's been the biggest OMG moment of your life so far?
After college I was teaching guitar lessons for a living. My first manager convinced me to quit my job and pursue music full-time. I remember being super nervous. And it's funny, to this day I STILL can't believe I get to do it. It's not always the easiest path. But that first leap into the unknown was my OMG moment!
You co-wrote '3am' which features on Meghan Trainor's debut album 'Title'. What's it like working with her?
I was really fortunate to contribute to that song, and one of the best selling albums of 2014! When you get an opportunity like that, you are just thankful.
If you could write with any other artist, who would you choose?
Max Martin – he is a songwriter and producer who is behind the most number one hits of the last 20 years. He co-wrote everything from Taylor Swift's '1989' to The Weeknd.
As your last name's Carey, are you related to Mariah?
Haha, I wish I could make her share some of her vocal runs. I just make my sister share her pizza.
Does everybody ask you that?
Yes, and also Drew. And Jim. Basically anyone with that name!
What some people might not know about you is that you have set up your own charity to help battle breast cancer. How important is charity work to you?
Todd4Tatas is especially near and dear to me as a result of my mother having breast cancer – she beat it. But I'm all about using my endeavors to help in anyway I can!
Will there be a chance for your UK fans to catch you live soon?
That's a great question! I've actually never played in the UK and am hoping to!