MP! caught up with US duo Timeflies earlier this week to shoot the breeze about many things, including their new single 'Once In A While' and Squidward (the convo was pretty varied to say the least).
So your new single is called 'Once In A While' and we'd love to know what's your favourite thing that you can only allow yourself to do 'every once in a while'?
Play Golden Tee. It's an arcade-style golf game often found in the dive-iest of dive bars. We only play 'Once In A While' because it gets way too competitive and we get way too drunk lol.
If you had to invite one solo artist to join your band, who would you choose?
Adele. Or Beyonce. Or maybe Remy Ma! Hard to say, definitely would want a female vocalist and these ladies CRUSH! Can we have all three?
For sure you don't mess with Bey.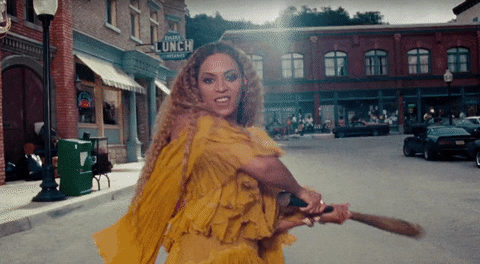 MP! smells a soul-revitalisingly amazing pop collab on the horizon…
So you guys originally met at university. Can you tell us a funny story from back in the day?
One time, while Rez was gone for a weekend a bunch of friends aluminium foiled everything in his room, like— EVERYTHING! We did it individually. For example, the deck of cards in the corner? All 52 were individually wrapped. It took him days to get his room back in working order. It was awesome.
In your Timeflies Tuesday video series you've covered artists such as Justin Bieber and Miley Cyrus. Who would you most like to cover one of your songs, and which song would it be?
Ed Sheeran. Guy is a legend, and with a loop pedal…? Game over. He could cover just about anything and we'd be cool with it.
Check out Timeflies' cover of Justin Bieber's 'Sorry'.
How would you deal with a zombie apocalypse?
Secure the perimeter of a Walmart or a huge store like that. Take a couple of their 18 wheelers and drive all the inventory we can carry to a farm or large property. Then we'd live off the land and the Twinkies we had foraged for until the end. Sounds pretty foolproof, right? Care to join?
YES! Bagsy being on your team when the zombie apocalypse eventually does come.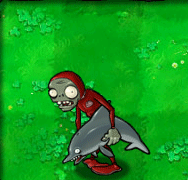 There will be dolphins…
Anyway, in 2012 you released your own app – pretty impressive! Which new app have you downloaded recently that you think everyone should know about?
'Musical.ly'. Lip sync and record yourself dancing or doing whatever to your favourite songs. We recommend doing it to 'Once In A While' and sending it to us. Trust us, it's gonna be awesome!
We will for sure! Your music takes influence from a huge range of genres including pop, electro and hip-hop. What's the next style of music you want to conquer?
We don't like to limit ourselves. We say all these genres because we're influenced by everything we love and listen to. As for the next one, when we go into the studio we have no idea what's gonna happen. It could be anything, so be on the lookout. Definitely will go hard though.
If you could live in any cartoon TV world for a day, what would you choose?
First off, phenomenal question. Really difficult too. 'Futurama' would be pretty amazing because we'd get to live in the future which would be dope. But it's hard not to go with 'South Park'. Also 'SpongeBob' would be pretty tight. Hangin' underwater and talking to Patrick would be awesome. Shout out to Squidward.
Squidward says "hey" back. 
You're performing at some major US festivals this summer. What's your top tip for having the best festival experience ever?
Got a bunch. No matter where you are it always gets sneakily hot. HYDRATE! Chug water whenever you can. Also bring friends and lastly and most importantly BE POSITIVE.
We're looking forward to hearing your upcoming fourth album. Can you tell us one thing about the album that nobody knows yet?
We have a lot of new music we've been working on and we can tell you for sure, it's the best music we've ever made. We don't have a name, we don't have a date, we just have fire. When you hear it, be very careful, because it's gonna be face meltingly hot.
Wow we've never looked forward to having our faces melted so much. Tweet us @maximumpop if you're now in the "I think Timeflies are face meltingly hot" camp.
Timeflies' new single 'Once in A While' is out now to stream and download.