Here at MP! towers, we think that everyone should be firmly on #TeamThigh. Gap or no gap, they're marvellous things, and should be celebrated. Not only do they get us from A to B, but they also look ah-mazing – what more could we ask for?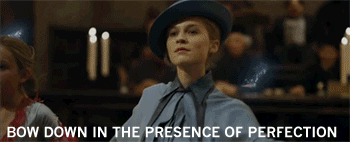 So, to honour the undoubtable power of the thigh, the internet has come together to spread a whole heap of positivity – all in the shape of #ThighsForJeaux.
The trend started when Twitter user @mijeaux (otherwise known as Mixo IRL) posted a photo of her own thighs, with the hashtag #ThighsForJeaux.
I took this on the first day of #ThighsForJeaux pic.twitter.com/A28fkINZo1

— thigh ambassador? (@Mijeaux) January 8, 2016
Speaking to Marie Claire South Africa, the 21-year-old explained:
"[P]eople are often judged for showing their thighs, especially if their thighs are deemed imperfect by societal standards […] I wanted to use the hashtag to problematise these attitudes towards our bodies".
After Mixo's post spread like wildfire in SA, #ThighsForJeaux quickly became a viral sensation; with women across the world posting un-edited pictures of their thighs using the hashtag.
I've received so much hate for this photo but here it is again #ThighsForJeaux pic.twitter.com/qGOVe1ny90

— Ash (@wzrdash) September 1, 2016
I'm here for the movement #ThighsForJeaux💫pic.twitter.com/SmBHXQSXQQ

— yo' (@MizzQueen_Bee) September 1, 2016
1st I'm goin to ask you forget that Im woman. 2nd I'm goin to ask you never forget that I am Woman#ThighsForJeaux pic.twitter.com/5BV8rfo5v0

— UnspokenTruth (@siphokazi_veti) September 1, 2016
positive vibes only. 🌸🎈💫#ThighsForJeaux pic.twitter.com/3aR4aHbr88

— bongiwe. (@_BonitaB) September 1, 2016
Used to be so ashamed of the scars on my thighs. Not anymore though. Cc @Mijeaux #ThighsForJeaux #VezithangaSeason pic.twitter.com/Oft6VXCRo5

— Princess Petty (@Patty_Grace) September 1, 2016
Scars, no thigh gap, cellulite,All the above #TeamThickThighs,This for you @Mijeaux thank you for #ThighsForJeaux pic.twitter.com/x5N8YCKCLB

— 🇬🇭 Norma 🇬🇭 (@Black_coco17) September 1, 2016
#ThighsForJeaux pic.twitter.com/NetKXe7hii

— Yung Lefitwa (@NovaTruly) September 1, 2016
Err, can we get a 'SLAY-MEN'?
At MP! we're firm believers in anything that celebrates body-positivity, so this trend has put a huge smile on our faces.
In our eyes, the women who have already taken part really are incredible, and we bow down to anything or anybody who shares the message of self-love, and we're hoping that it can help more women realise just how beautiful they are – no matter what their shape or size.
Have you already taken part in the #ThighsForJeaux movement, or are you itching to get involved? If so, let us know by tweeting us @maximumpop, and share the love!