Recently we got the chance to put a few questions to Tin, who runs the beautiful bookstagram account thebookmaiden. With over 10k followers and a whole host of gorgeous bookish snaps, we were thrilled to see her #bookporn editions of 'Harry Potter' before practically begging her to reveal her photography secrets.
What first attracted you to bookstagram and made you begin posting bookish photos? Last May 2015, I accidentally searched #booksph and then I saw a lot of gorgeous accounts that are solely dedicated to books, I kept on stalking them for days using my own account. I was inspired by them and at that moment I decided to join the bookstagram community and started my own account.
How long have you been a part of the bookish corner of Instagram?I started last May 2015, I've been in the bookstagram community for 1 year and 4 months to be exact. I really love this community, I have noticed that it has been a year of great book recommendations, friendships, bookstagram and of course reading.
Could you describe your Instagram 'aesthetic' in only three words? Bright. Crisp. Artistic
We know how great bookstagram is, but what is one of your fave things about it? The best thing that I love about the bookstagram community is that people are very friendly, everyone interacts with each other, whether you are a small account or a large account with tons of followers.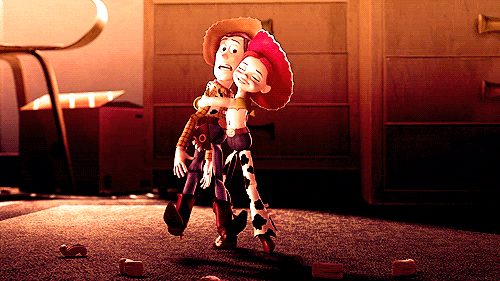 When I was starting, I love commenting on other people's pictures and most of them does really replies back and that's where new friendships begin.
And now, let's spotlight some of your incredible pics! We found 7 gorgeous props to make our bookstagram photos pop, but what is your favourite prop to use? My current favourite prop/s are flowers! They are simply gorgeous and photogenic. If you don't want to use a lot of props and want your picture to be stunning, I'm telling you, just add flowers here and there. (You're welcome *winks*)
https://www.instagram.com/p/BKZZRIZBwU7/
Is there one book that's so beautiful you just can't help but take a million pictures of it? I would probably choose 'Harry Potter' for this one but hey there are seven, oops eight books including 'Cursed Child', how could I even choose one? 😂 Aside from Harry Potter, 'To All The Boys I've Loved Before' would be next in line. I just love the font style of the title and that reality-feels in the cover, plus the story is really wonderful, it's a must-read. 😊
https://www.instagram.com/p/BGZRVeCDAZe/
Overall, ultimate fave picture you've ever taken? I totally love the outcome of this photo PLUS the stunning spines of my Harry Potter special edition box set makes it perfect! One of my bookworm life goals is to collect every edition of this wonderful series.
https://www.instagram.com/p/BG__UvpDAQY/
Thank you Tin for chatting to us! You can follow her on Insta at thebookmaiden or tweet her your own questions @thebookmaiden24.
Wish your bookstagram was filled with beautiful pics like this? Us too – we're filled with bookish envy, but it's a good job we've got some quick tips to up your Insta game.
Who's your favourite bookstagrammer? Let us know by tweeting us @maximumpopbooks! And, if you're feeling generous, you can give the MP! Books Instagram a lovely little follow too.