When we approached Australian twin sister duo The Veronicas about doing an interview we had no idea that we would end up with such a powerful social commentary. In the words of Selena Gomez, "the world can be a nasty place", and The Veronicas' mature outlook on the music industry, LGBTQ+ issues and body image really spoke to us. We truly believes that this is something each and every reader needs to hear.
Hi guys! We're loving your new single 'In My Blood', which recently became your third Australian number one!
Could you explain a bit about the inspiration behind 'In My Blood'?
'In My Blood' was inspired by the concept of love at first sight. It's that adrenaline rush when you meet someone for the first time and you're completely blown away by them. It's the first song we wrote for the new record so it's very much in that electro dance, hypnotic direction were taking this album in. It's very different to our previous three records.
We can't get over the striking visuals for 'In My Blood'. How did you come up with the single cover and the music video concept?
We came up with the visual for the single cover together with our photographer Sasha Samsonova. We wanted something that felt vulnerable but powerful, and obviously very high fashion and artistic.
And then for the music video, this was an idea we've had for a while and it just fed into a cinematic look at what love feels like. Love can be quite destructive and intense, but also quite repetitive. What would you say to our readers who are less confident with their body image.
I think health and beauty comes in so many different shapes and sizes and that's something that unfortunately society doesn't always focus on. We get so caught up in thinking that health and beauty looks a certain way or is a number on a scale and there is this idea of perfection but this is an illusion. Perfection does not exist. Perfection is found in our imperfections and that's what makes us unique. That's what makes us beautiful.
To me the most beautiful someone can be is being themselves. I am a petite woman but when I look at women's bodies I am so in awe of curves. I think that is so attractive. Jess has got this thing for bad skin and weird teeth. It's all those things that we maybe feel insecure about that is so beautiful to other people and I think we're our harshest critics and we have to stop being that way.
We have to refocus the conversation to embrace our flaws and see them as beautiful. And just accept yourself, love yourself first and stop looking for validation from other people. Stop believing you have to be or look a certain way in order to feel accepted. I know it's easy for me to say but truly do some soul searching and focus on the things that feed your soul first and yourself spiritually. Surround yourself with positive people and look up to real role models.
For me I would say that to feel confident you need to empower yourself.
And to empower yourself about feeling good about your image and body is to always feel like you're being proactive in doing what makes you feel good. Real health is a body, mind and spirit synergy so do one of these things for yourself each and every day.
1. For your mind
These activities should take your mind out of the constant rat race of comparing yourself to others:
Meditating
A bath
Watching something that makes you feel peaceful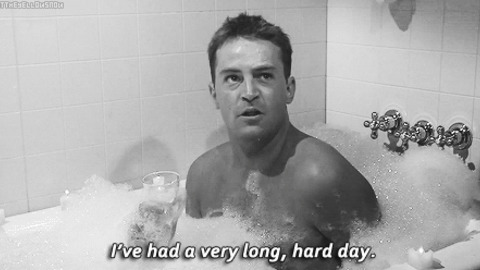 2. For your spirit
Cooking yourself great food
Educating yourself about nutrition and how to really properly look after yourself.
3. For your body
Yoga/ stretching
Dancing
Nourishing your body with plant based foods that don't cause inflammation.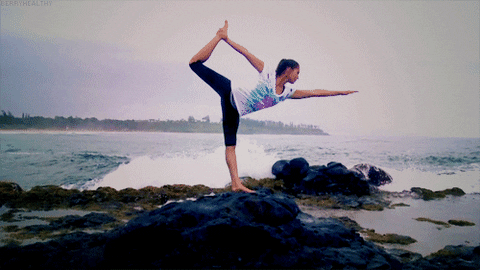 In summary
It's really about education. It's about balance. Not comparing ourselves to other people. Sometimes we get stuck in a rut of depression caused by comparing ourselves and that stops us from trying to be better. And the way to be better is to find alternatives to what the media presents us because there's a big industry and a lot of money made by keeping us as sick and sad people and we have to rise above that to know that we deserve better. We should support other females, not compete. In manifesting your insecurities and your fears you'll end up just projecting that in some other way, whether that be on someone or yourself.
Do you believe that the music industry is over-sexualised for women?
I think it's different for everyone in the industry. If there are people standing there controlling the image of a certain artist and that artist is overly sexualised then yes absolutely. If an artist is empowering themselves by presenting themselves in a particular way to feel good and it's part of their narrative and it's part of their branding and identity then more power to them.
I think the media in general exploits the powerful position that some artists take and uses that to oversexualise them whether they intended that or not. The single art we created was completely exploited by the media and twisted to oversexualise something that to us was empowering and artistic. Do we feel like we were victimised in that capacity? Absolutely not because it was out decision and we feel like our fans understand the creative decision we took. But exploiting any part of someone's body and any part of their creativity for a headline or for click bait is quite a perverted point of view and it would be great if that stopped, but it's not going to stop any time soon.
There was a long period of time where you guys didn't release any music. What made you want to revisit The Veronicas after a seven year gap between albums from 2007 to 2014? 
Yeah that was a really crazy time. We call it our dark period. The thing about it is we didn't understand that it would take as long as it did so it wasn't like we knew we had five years to go on a holiday and experience a bunch of things that need forward planning and we could go and study something or work on a side project. We were held captive by this label who were constantly promising deadlines and dates and it just never happened. We were in a constant state of waiting and anxiety. We stayed creative throughout that entire period and channels out frustration through the music and a lot of that was released on our last record 'The Veronicas'.
We also took the time to really figure out ourselves and what makes us happy. We grew a lot because it forced us to look outside the music because it wasn't getting heard. We got to invest our time into other things were passionate about, like our wildlife conversation work.
How did you enjoy your recent judging stint on the voice Australia? What was your favourite part and would you ever join a judging panel permanently?
It was crazy. I loved it. My fave part was getting to provide guidance and advice to young talented artists. It was exciting and I was so impressed with the level of talent we were getting to work with and I felt proud. We've had 12 years in the industry now so I felt we had a lot of advice to offer. We've experienced the height of celebrity and success and we've gone through the downside as well.
I could see joining a judging panel permanently as being a possibility, whether it's as part of a talent show or starting our own label or management team where we get to work with artists and encourage and develop them to bring our that artistic side. Those shows are so great about showcasing talent but I think it's also about bringing out that artist in them. That's what we're very passionate about.
What's the worst and best thing about being in a band with your sister?
There's so many great things. Obviously getting to travel the world together is an experience of a lifetime and not many people get that. Talking about music every day, being creative and experiencing other cultures and living our dreams together.The worst is that we can get moody and we can get jet lagged. We don't get to sleep and we often take it out on each other. But I think that would happen with anyone around you.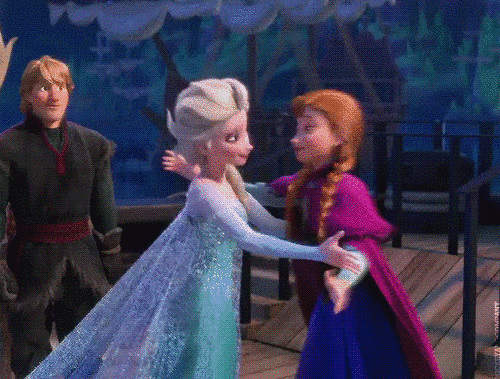 How do you feel LGBTQ issues have progressed since you were a child and what do you think are the next steps for the movement?
I think that the progression is great. Unfortunately equality for all is still an outstanding issue in Australia. It's wonderful that marriage equality is legal here in the UK. It's progressed an incredible amount since we were kids. I think that people are starting to understand that love is love, life is life and we should all be free to live it how we wish to.It's a human rights issue and it should absolutely be seen as such. It's so bizarre to think that we live in the 21st century and it's still an issue in so many places. People fail to understand that It should be a non-issue. It's no one else's business. We should be free to love who we love and be who we want to be. We have one life and why should anyone be made to feel like they can't be proud of who they are.
Thanks so much for taking the time to answer our questions. The Veronicas single, 'In My Blood', is out to download and stream now.