If there's one thing we love at MP! it's stalking. We just love a good old stalk so thank you to social media for making that so easy for us. When you combine our love for stalking with our borderline creepy obsession with up-and-coming LA-based boyband The Tide, we literally just lose our shit.
After metaphorically walking in The Tide's shoes for a glorious 24 hours, we realised that we do not know the meaning of busy. Literally, they don't half work these boybands hard. So we're going to have to think twice before we moan about having no free time again.
It all kicked off with The Tide's new single 'Young Love' being included in the 'Future Hits of 2016' Spotify playlist, along with the likes of Justin Bieber and Ariana Grande. This is major, major news.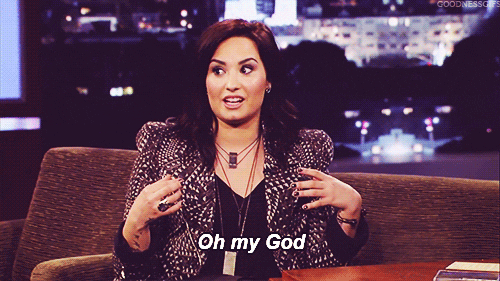 Then some beanie love, because why not?
Love the beanie bro ! https://t.co/TOs5ABjzcP

— Drew Dirksen (@TheTideDrew) April 8, 2016
Swiftly followed by some wall loving because The Tide love walls. Fact.
@TheTideDrew you like my wall ? 😌 pic.twitter.com/3w5kwd00of

— max 💛 (@mencrushmendes) April 8, 2016
Slowly it dawned on us just how dedicated The Tide's fans are. Just look at this awesome drawing of Drew. You go Femke!
@TheTideDrew @TheTide 💗Drilo💓 pic.twitter.com/2hzUd2uCy5

— Femke (@spotlightbibby) April 9, 2016
Drew is clearly someone who remembers that great power comes with great responsibility. Move along Peter Parker and Tony Stark. There's a new superhero in town. The Drewanator has risen.
I don't have super powers, but if I did I'd use them for good 🎧

— Drew Dirksen (@TheTideDrew) April 8, 2016
The lads are currently supporting The Vamps on tour (they're also signed to the band's label). Last night they performed in Glasgow. Just check out how amazing they are!
@TheTideLevi @TheTideDrew @TheTideNate @TheTideAustin #TideOnTour @thetide Vocals in Reason to stay are amazing :)) pic.twitter.com/VtCg1hCAoX

— Zøe loooves Drook (@ImZoe_Simpson) April 8, 2016
#TideOnTour actually so proud!! @TheTideLevi @TheTideNate @TheTideDrew @TheTideAustin @TheTide pic.twitter.com/qT5QJX5Yj1

— tay (@pressuretay) April 8, 2016
https://twitter.com/tideabi/status/718549626303946753
You were incredible tonight Glasgow!!!

— The Tide (@TheTide) April 8, 2016
They also found time to fit in a meet and greet with the fans today. Don't say we don't get our money's worth from the lads.
Amazing signing today! Loved meeting everyone :)!

— Drew Dirksen (@TheTideDrew) April 9, 2016
Phew. Don't know about you guys but that's one hell of a 24 hours.
so tired pic.twitter.com/kE3HDDNZRf

— levi jones (@TheTideLevi) April 9, 2016
Check out The Tide's first EVER music video for 'Young Love' right here:
They've also done a soulful cover of Adele's 'Hello'. It's an almost spiritual experience:
Did you enjoy walking in The Tide's shoes for 24 hours? Tweet us your thoughts @maximumpop.