A modern fairy tale with a competitive streak: Kiera Cass's 'The Selection' series is one you don't want to miss.
America is a pretty normal girl, living in a futuristic society where people are defined and restricted by their caste – that is until, against all odds, she is chosen for the Selection: a televised competition in which she has to compete against thirty-four other girls for Prince Maxon's hand.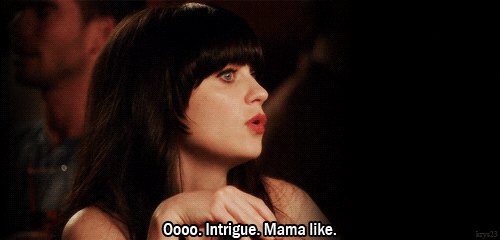 Throw in some violent rebel attacks on the palace, a secret boyfriend from home, and a lot of floaty gowns, and you have one captivating read.
The series is now gearing up for the latest book's release, 'The Heir', and we couldn't be more excited to get our hands on this absolutely gorgeous book.
If you're new to the series, and need a crash course in all things 'Selection', here are MP!'s top 5 things you need to know.
5. There are a total of 4 books in this series so far – 'The Selection', 'The Elite', 'The One', and, as already mentioned, 'The Heir'. On top of that, there are three novellas and one book of short stories.
We would definitely suggest you start at the beginning, when America's story first kicked off and catapulted her into a world of shimmery dresses and palace halls – you won't want to miss a thing.
4. 'The Heir' takes place 20 years after 'The One', and we're introduced to none other than America's daughter. As excited as we were when we first heard, we were a little uneasy too – I mean, change is hard. What if we don't like it as much?!
Kiera Cass soon quietened our worries though.
.@trivialhood Book 5… a bit more drama, a little action, and some more kissing. Of course. ;) #nooktalks

— Kiera Cass (@kieracass) May 12, 2015
3. Kiera Cass got the idea for 'The Selection' from a combination of the story of Esther (from the Bible) and Cinderella.
"I just wondered if Esther, before she was shipped off to the palace to compete for this king, maybe liked the boy next door…And Cinderella never asked for a prince. She asked for a night off and a dress. We assume that she lived happily ever after because she got a man, but what if that wasn't the case?"
2. It's being turned into a movie. Warner Bros bought the YA title back in April, and we've been waiting (im)patiently for the casting to emerge ever since.
Needless to say, we're starving for some Selection show news.
1. The last book in the series also follows America's daughter, and hasn't been named yet, nor has it been given a release date. If you've already powered through 'The Heir' since its release May 7th, then you have a whole load of waiting ahead of you. Our condolences.