When 'Oh My Love' hitmakers The Score were in the UK earlier this month, we just knew we had to grab a chat with them. So after a few emails and e-coffee dates, we now bring to you our interview with the lads. We speak about how 'Oh My Love' has changed their lives, how their not quite used to British money and grilled chicken, obvs.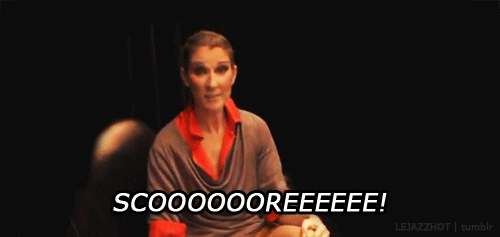 We're chatting to you because your debut single 'Oh My Love' has more or less blown up out of nowhere. Are you surprised by how well people have taken to it?
We always believed in ourselves and in 'Oh My Love'. That being said, if you would have told us a few months ago that this song would change our lives by becoming the most Shazam'd song in an advert, go Top 10 on the iTunes UK chart, and lead us to sign with Republic/Virgin EMI Records, we probably wouldn't have believed you.
When you recorded it did you think it'd lead to you being signed to a major record label?
When we heard the very first pass that we did in a night and listened back the next morning, our managers and us knew we had something special. We knew that this song was the start of the story but we didn't really know where it would take us.
People in the UK will best know 'Oh My Love' as it's been featured on the advert for the supermarket ASDA. So the pressing question is what three items are always on your groceries list?
Grilled chicken, hummus, and ice cream – yum!
Chris Chalmers from ASDA said "Part of The Score's charm was that they were unsigned and unknown." Does that mean that we won't be hearing your music on any more adverts?
Continuing to get our music on adverts is definitely a priority for us. Adverts have definitely become the modern vehicle to help launch artists. Artists like X Ambassadors, The Lumineers, and Alex Care have all had major success from landing adverts.
Where did the name The Score come from?
We had our first show scheduled and no name yet, so we were desperate for something. We discovered The Score while looking through GQ magazine a few days before the gig. We like the relation to music, like a movie score, and sports and how it felt big and universal, so we went with it.
Do you know what value of money a score means in London slang?
Haha, unfortunately we do not! We've been to London twice in the past few months and we are still getting used to just paying for coffee with the correct coins and bills.
You recently played The Borderline in London. How was the gig for you?
The Borderline gig was honestly the most fun show we've played as a band and one of the most rewarding experiences as well. We saw fans from 16 years old to middle aged adults all singing along to not just 'Oh My Love', but to the whole EP. Seeing songs we wrote in a tiny apartment in LA connect with people 6000 miles away was really special.
Will you be touring more in the UK anytime soon?
We definitely want to tour the UK. Right now, we're trying to finish writing for our album, but once that's done, the UK will definitely be high on our list of places to tour.
What can people expect from a The Score live show?
A lot of jumping and singing along. We try to make it a party and get everyone involved.
There's a track on the EP named 'Livin Right', what's The Score's top tip to living right?
The Score's top tip to living right is good coffee and ice cream, because that's basically all you need in life.
Finally, how long will it be until we can expect a full album?
We are aiming to release the album by early 2016!
The Score's EP 'Where Do You Run' is available to buy on iTunes now.