'The Potion Diaries' is a fun read packed with magic and wonder. After the princess of Nova poisons herself with her own love potion, the nation is whipped into a frenzy searching for the cure – and talented alchemist Samantha Kemi might just be the girl to find it.
Of course, being skilled in the art of potion making doesn't just make you a valuable asset when the princess has fallen in love with her own reflection. Potions can come in handy every day.
Check out our new fave hero's top ten potions:
1) Insta-Star Attraction
Dust of a pixie, dash of light from a full-moon and meteor dust
Once sprinkled over freshly blow-dried hair, this dust will help you stand out in the crowd – and maybe catch the eye of that oh-so-sexy pop star on stage. For best use, sprinkle when he's crooning that super-sweet love song.
2) Super Study-helper
Mix valerian root with sticky purple tree frog sap, rosemary and a hint of milk of magnesium
To create the perfect potion to help retain information for final exams. Proceed with caution – overdoses can be dangerous.
3) Settling disagreements
One dragon's tooth, set in a solution of gently simmering glacier water
A dragon's tooth is brilliant for calming down arguments – but hard to get a hold of. Might just be best to talk it out.
4) See through glamours
Sphinx eye, carefully quartered, then mixed with crushed quartz powder
This potion will help to see the real person hidden underneath all the glamours. Some Talenteds (i.e. people with the ability to use magic) might be able to create very strong glamours that resist the potion – in which case, up the dosage of crushed quartz.
5) BFF promise potion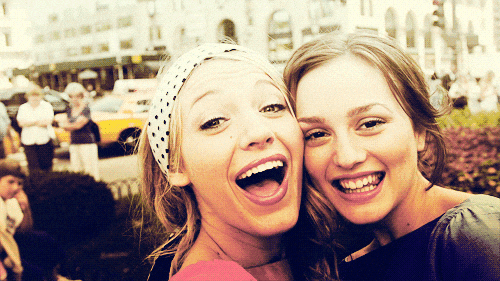 Glow-worm silk, tied in a knot and smoked over a bubbling mixture of twinflower
This is a potion for all the best friends out there. Unlike a love potion, this won't make someone your friend, but if you are already best friends, this can help cement the bond for life.   
6) Allergy cure
A tablespoon of Melling bee honey (preferably local to the area) – if necessary, melted in a cup of green tea
Hay fever got you itchy-eyed and sneezing? This potion will help alleviate the dastardly symptoms brought on by the summer season.
7) The Spellbreaker
Add ash tree leaves to a mortar, mix with a hollow bamboo stalk and then set to boil with added hornet stingers
If some nefarious Talented Mean Girl has cast a spell on you, take this potion to break down the magic and get back to normal, quick.
8) Break-up Oblivion
Jelly fish stingers brewed in Lethe Water
Creates temporary oblivion – often used by those who are going through a painful break-up and need some relief
9) Good luck potion
Trim the silver edge off a lunar laurel leaf that has been picked on the third new moon of the year.
Need a bit of good luck for something special? This is the perfect brew. But it can only be taken once in a person's lifetime – so the moment had better be right.
10) Alertness brew
Grind specially picked coffee beans just before brewing, prepare water between 195-202 degrees (not too hot or you'll end up with sour coffee), stir – add milk to taste.
Sam's (and her friend Amy Alward's) favourite potion of all – a great cup of coffee! Necessary first thing in the morning, for proper brain function.
Which one is your favourite? Or which one could you really use today? Let us know.
 Amy Alward is the author of The Potion Diaries and an editorial director for Penguin Random House Children's Books, where she is the editor for Zoella. She is addicted to coffee, books and adventure. Get in touch via Twitter: @amy_alward or Instagram @amyalward!