We trust Zoella's judgement, her monthly favourites and hauls are something we always listen to and can always pick out one or two items that we end up trying and undoubtedly, loving.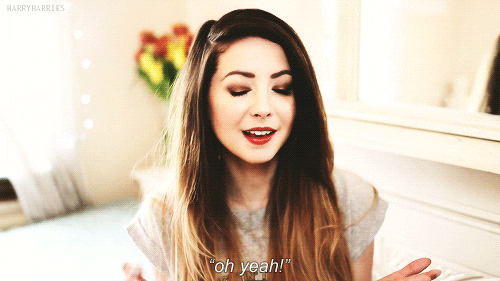 Whilst doing our daily stalking session research while eating a sandwich we noticed Miss Sugg was getting a little eeeeexcited about something.
@amy_alward eeeee that's amazing Amy! Can't wait to see you Wednesday x

— Zoë (@Zoella) June 19, 2015
Zoe's editor, the beautiful Amy Alward is publishing her very own book 'The Potion Diaries' and she's just released this stunning trailer to whet your whistles.
Think 'The Hunger Games' meets 'The Princess Diaries' with an added sprinkle of Alward magic, it's pretty much the exact recipe for total success and we love it.

Released July 2nd you can preorder it, right here.