You bookish types might be struggling in deciding what you might want to do after you leave school. I mean, isn't there anywhere that wants to pay you to read books all day and write fanfiction?
Well, maybe not, but being a literary editor might come close to the job of your dreams. Amy Alward, editor for Zoella and author of 'The Potion Diaries', certainly thinks it's the best job in the world. Check out her daily schedule below:
7:30am
I'm up, out the door and on the train to London! My train journey takes about an hour, so I use this time to read manuscript submissions on my Kindle. If there's something absolutely brilliant to read, my journey will fly by!
8:45am
Just before heading into the office, I'll grab a coffee from a nearby Starbucks. Embarrassingly, the baristas know me by name and order by now – safe to say I'm a regular.
10am
Hopefully I've caught up on any emails from the US that might have come in overnight. We work pretty closely with our American counterparts on our big, global authors like John Green, Rick Riordan and Sarah Dessen, as it's important we're all on the same page.*
*excuse the bad editor puns!
12pm
Normally my mornings are full of back-to-back meetings discussing how to publish our books – maybe discussing a new, exciting submission, reviewing sales figures or looking at cover designs. When a new design comes in, like for Sally Green's Half Wild, everyone in the office gets super excited. It's so much fun to see how a book comes together from manuscript through to a final printed copy.
1pm
Lunch time! If I'm lucky, I pop out to have lunch with a literary agent and one of their authors. Literary agents are key people to keep in touch with, as they are the ones who send me unpublished manuscripts to read and see if we want to buy for our list (see my early morning reading time!). Today, it's Juliet Mushens and her awesome client Francesca Haig, who has just published The Fire Sermon – a brilliant YA novel about twins born into a dystopian society where one is an 'Alpha' and the other is an 'Omega'.
3pm
If there aren't too many meetings, I'll work on my list of books that need to be edited. At the moment, Zoe Sugg's second novel, Girl Online 2 (title to be revealed very soon!) is at the top of my agenda. When I'm not in the office, I head down to Brighton to edit it with Zoe at her house. It's always a treat to get cuddles from Nala while editing!
6pm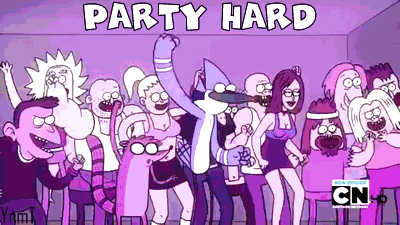 In the summertime, there's almost always a book event to attend in the evening. For the launch of Remix, Non Pratt had a beautiful party on the Southbank, so I'll head there for a drink to celebrate her release.
9pm
Back on the train and, if I can keep my eyes open, I'll pull out my laptop and get some writing done on The Potion Diaries book two (coming July 2016!) I often feel very lucky and grateful that this is my life. For a bookworm like me, being a book editor is the greatest job in the world, and I wouldn't swap it for anything!