Big news! 'The Peanuts Movie' soundtrack is available for your ears from October 23rd and by our calculations that's not that many days to wait!
Oh and did we mention, Meghan Trainor is all over it, and we don't mean she's going to buy one (but she probably is), we mean she is featuring on the soundtrack, on more than one occasion.
We would say you're welcome but it wasn't our doing…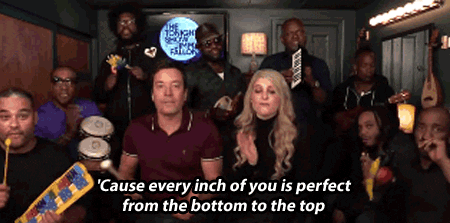 There are 21 songs on the soundtrack and Meghan isn't the only pop star that features, a lil guy called Flo Rida might be on there too… He's not really a pop star and not little at all but he is on there.
We are glad Meghan is back in business after her vocal surgery, she even went on The Ellen Show to speak about the soundtrack!